The holiday season is upon us, and it's the perfect time to infuse your home with warmth, charm, and a dash of creativity. What better way to do that than with handmade Christmas decoration ideas? In this DIY guide, we'll explore a range of delightful ideas to help you craft your way to a truly magical holiday season. Not only will you save money, but you'll also create unique decorations that will be cherished for years to come.
[This post may contain affiliate links. What does that mean to you? Well, if you click on a product and make a purchase, I may get some compensation from you at no charge. If you want to read the boring stuff my full disclosure can be found here.]
Creative Handmade Christmas Decoration Ideas
1. Handmade Christmas Ornaments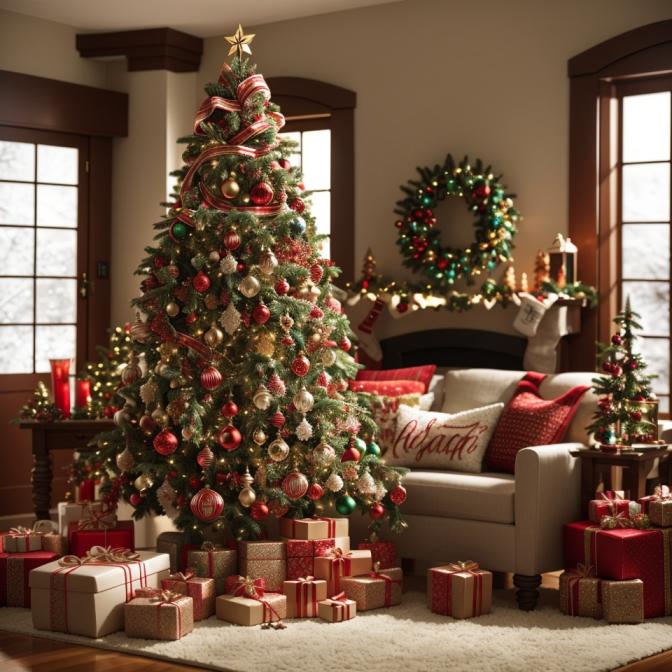 When making ornaments, consider a variety of materials like clay, fabric, or even recycled items from around your home. You can also try techniques like decoupage or hand-painting for a personalized touch. To make them even more special, involve your family or friends in the creative process by hosting a decorating party.
2. Homemade Table Centerpieces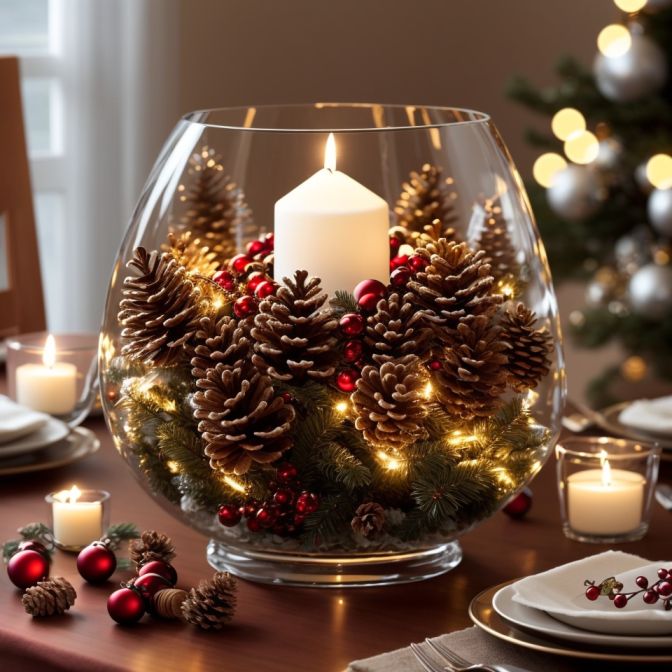 Create a centerpiece that not only looks stunning but also captures the essence of the season. Fill a glass vase with pinecones, cranberries, and battery-operated fairy lights for an enchanting effect. You can also incorporate scented elements like cinnamon sticks or dried oranges for a delightful aroma.
3. Stocking Stuffers and Embellishments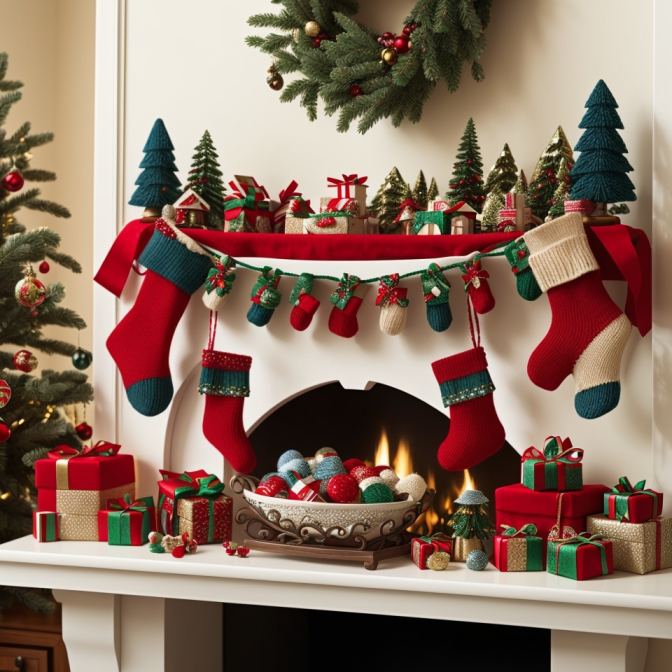 Consider making small stocking stuffers and embellishments to go along with your handmade stockings. Knit cozy scarves or mittens, craft tiny ornaments, or sew miniature gift bags for a personal touch.
4. Creative Garlands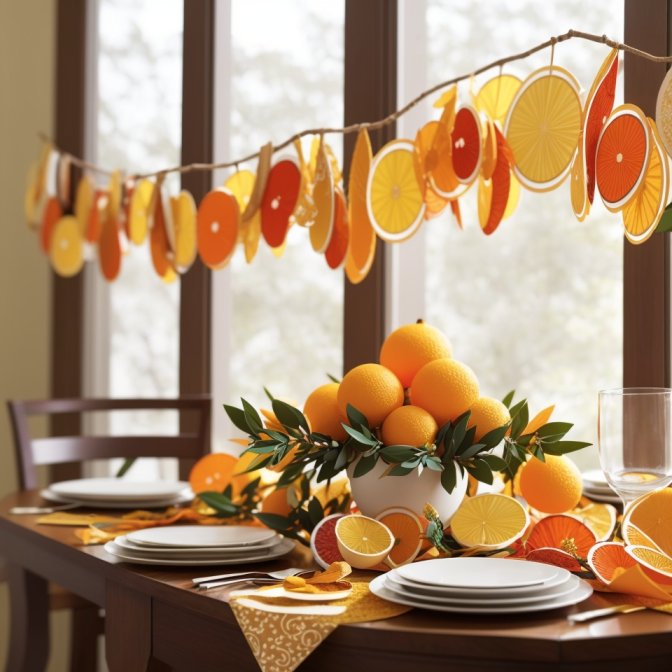 In addition to popcorn and cranberry garlands, explore more unconventional options like dried citrus slices or fabric scraps. Consider adding subtle scents by sprinkling your garland with cinnamon or essential oils. Hang these aromatic garlands in your kitchen or dining area to infuse your home with a delightful fragrance.
5. Handmade Tree Skirt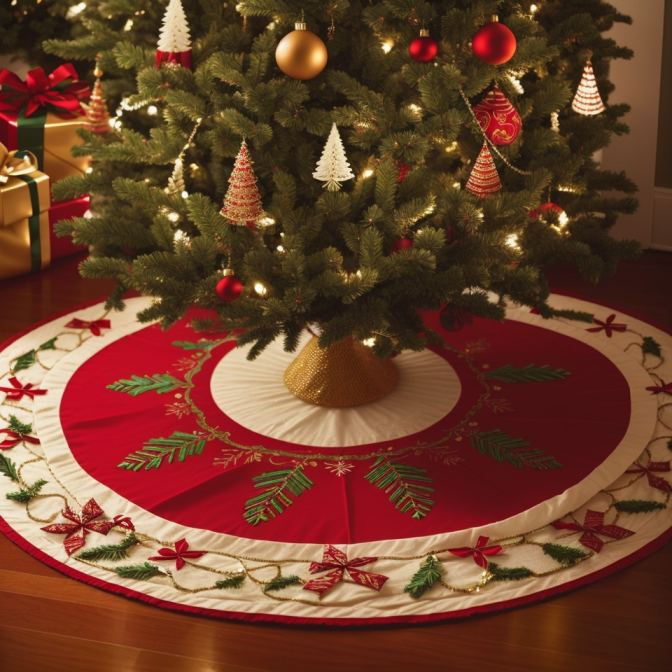 Complete your tree's look with a handmade tree skirt. Sew one using festive fabric or repurpose an old quilt or tablecloth. You can even personalize it with embroidered initials or holiday motifs to tie the whole tree decor together.
6. Homemade Paper Snowflakes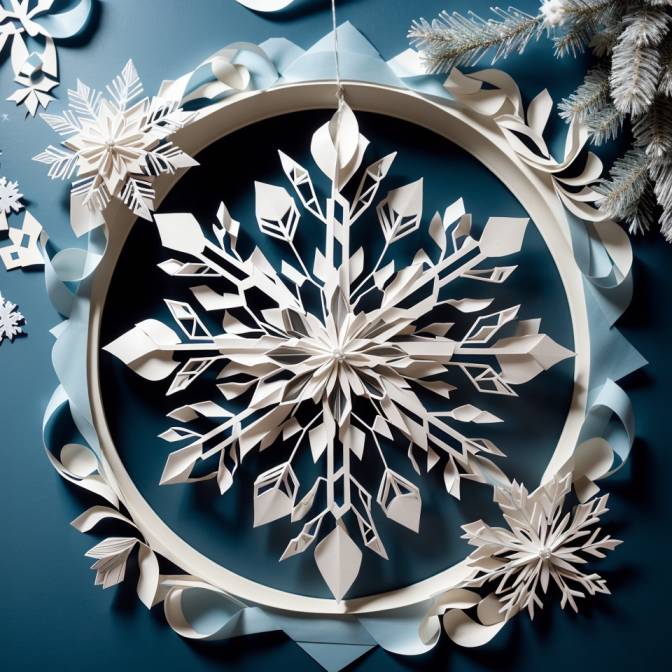 Create delicate paper snowflakes to adorn your windows and walls. Use white, silver, and blue paper for a classic winter wonderland look. You can find countless templates online or design your own unique snowflake patterns.
7. Yarn-Wrapped Candy Canes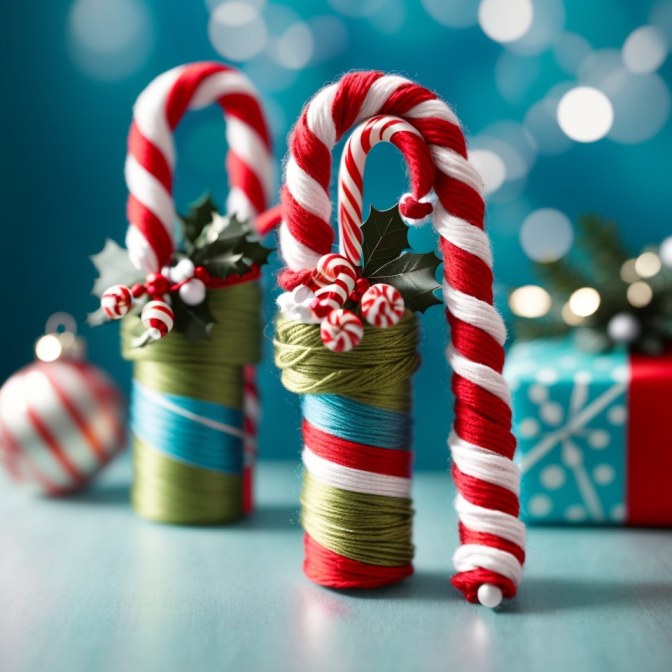 Transform plain old candy canes into charming decorations by wrapping them in colorful yarn. You can even add small jingle bells for extra festive flair. These can be hung on the tree or used to decorate your Christmas gifts.
8. Handmade Candles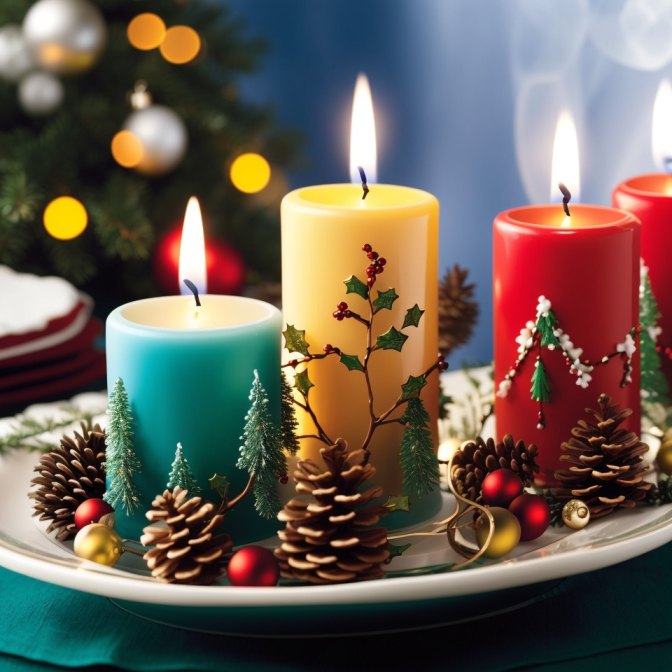 Craft your own candles in festive shapes and colors. Use molds to create Christmas-themed candles like stars, angels, or even Santa Claus. Consider adding essential oils for a delightful aroma that fills your home.
9. DIY Christmas Village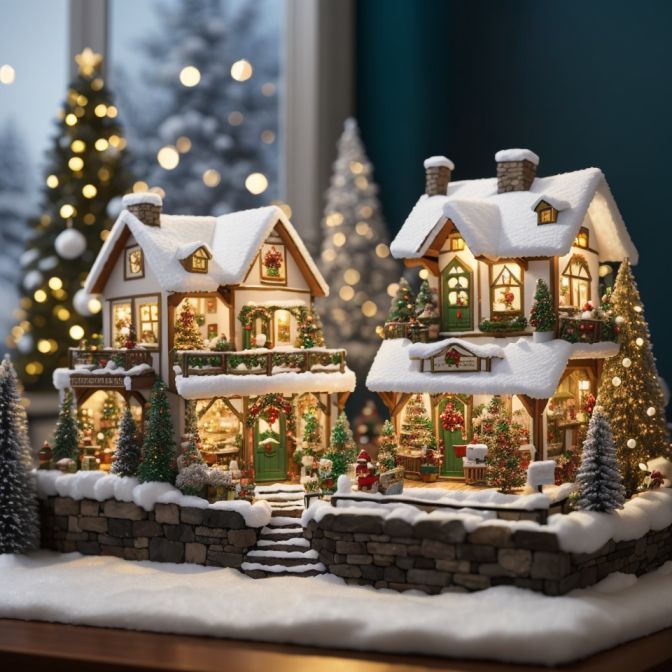 Build your own miniature Christmas village using cardboard, paper, and craft supplies. Create tiny houses, shops, and even tiny figurines to bring your village to life. Place it on a tabletop or windowsill to create a captivating holiday scene.
10. Hand-Stamped Gift Wrapping Paper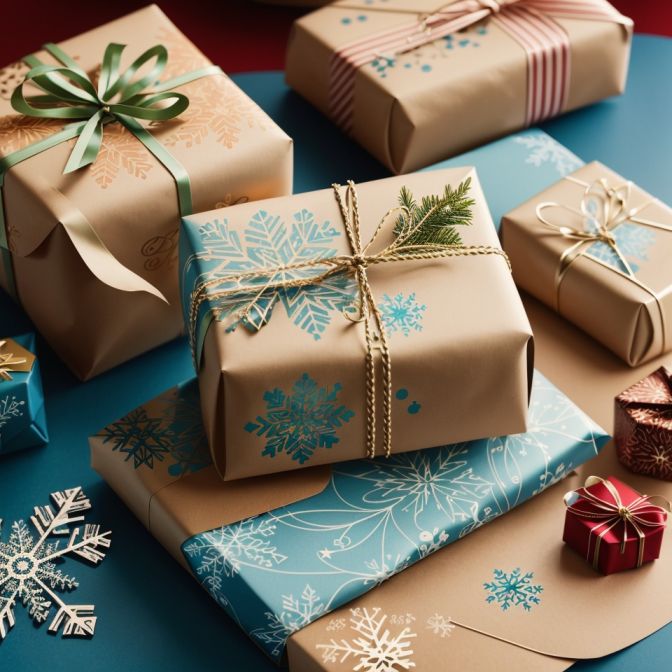 Elevate your gift-giving experience with custom gift wrapping paper. Use plain kraft paper and create your own stamps using potatoes or craft foam. Stamp festive patterns like snowflakes, reindeer, or stars to add a personal touch to your presents.
11. Pinecone Decorations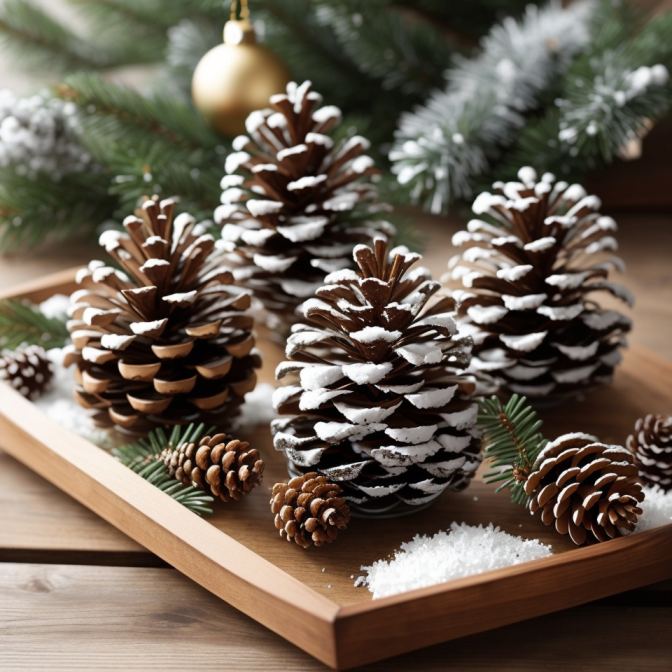 Collect pinecones from your backyard or a local park and turn them into charming ornaments. Paint them in festive colors, add glitter, or dip them in wax for a snowy effect. Attach ribbons or twine for hanging.
12. Fabric Scrap Bunting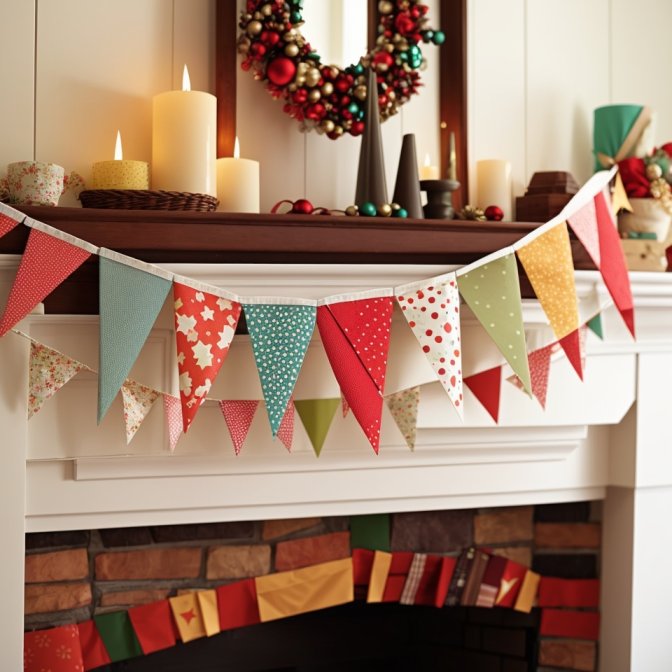 Craft a festive bunting or banner using fabric scraps from old holiday-themed clothing or linens. Cut out triangles and sew or glue them onto a ribbon or twine to create a cheerful decoration that can be hung across your fireplace mantel or along the walls.
13. Gingerbread House Decorations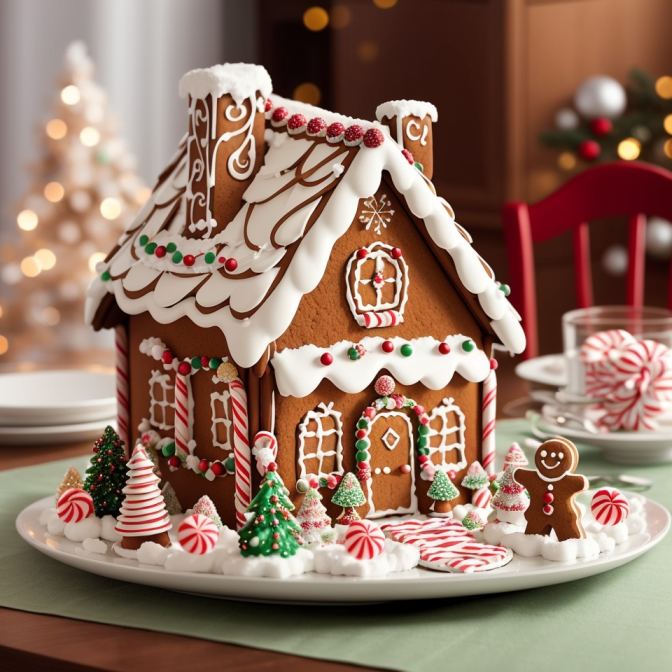 Construct gingerbread houses or gingerbread ornaments from scratch. Use icing and candies to decorate them with intricate patterns and designs. Gingerbread creations make for delightful decor and delicious treats.
14. DIY Snow Globes
Create your own snow globes using mason jars or glass containers. Add miniature holiday figurines, glitter, and water to make a winter wonderland scene. These charming snow globes can be placed on tabletops or mantels.
15. Handmade Potpourri Sachets
Craft small sachets filled with homemade potpourri. Combine dried citrus peels, cinnamon sticks, cloves, and other fragrant spices. Place these sachets in your drawers or hang them on your tree for a natural and aromatic decoration.
16. Handmade Felted Ornaments
Get crafty with needle felting and create adorable felted ornaments in the shape of animals, snowflakes, or holiday characters. You can find felting kits and tutorials online to help you get started with this cozy and creative craft.
17. Mason Jar Candle Holders
Transform mason jars into rustic candle holders by painting them in festive colors, wrapping them in twine or burlap, and adding tea lights or LED candles inside. These cozy candle holders can be placed on tabletops or hung in clusters for a warm, inviting ambiance.
18. Handmade Clay Decorations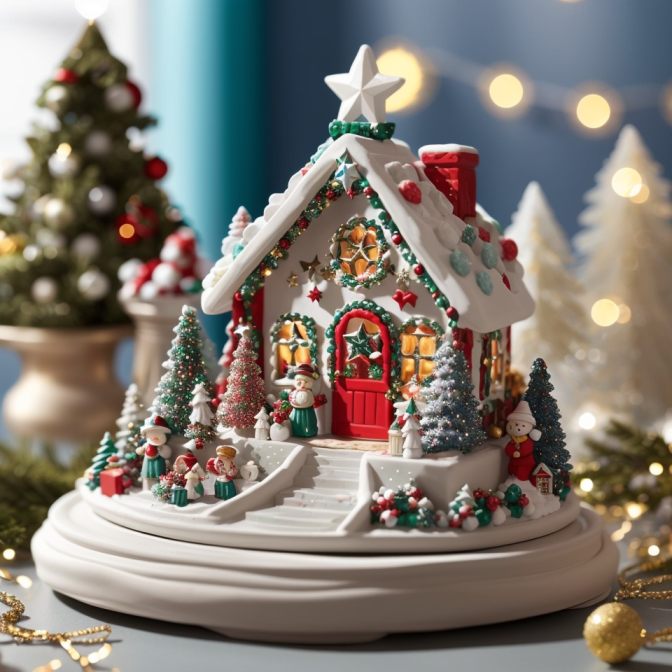 Use air-dry clay to craft personalized decorations like stars, hearts, or even miniature holiday figurines. Paint and decorate them with acrylic paints, glitter, or metallic markers to match your holiday theme.
19. Hand-Embroidered Christmas Linens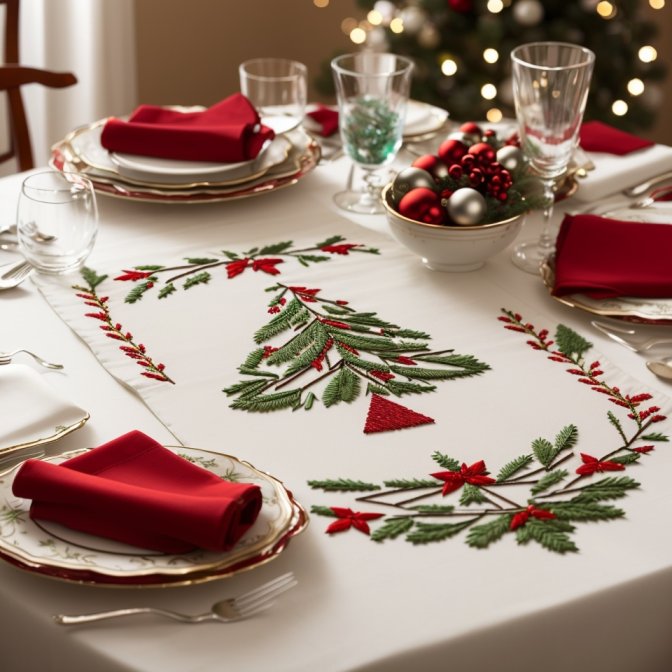 Give your holiday table a handmade touch by embroidering your own tablecloths, placemats, or napkins with holiday-themed patterns. Choose festive colors and stitches to match your decor style.
20. Handmade Pom-Pom Garland
Create colorful pom-poms from yarn and string them together to make a festive garland. Mix and match colors to match your decor theme, and hang them on your tree, mantle, or staircase.
21. Pine Branch Centerpiece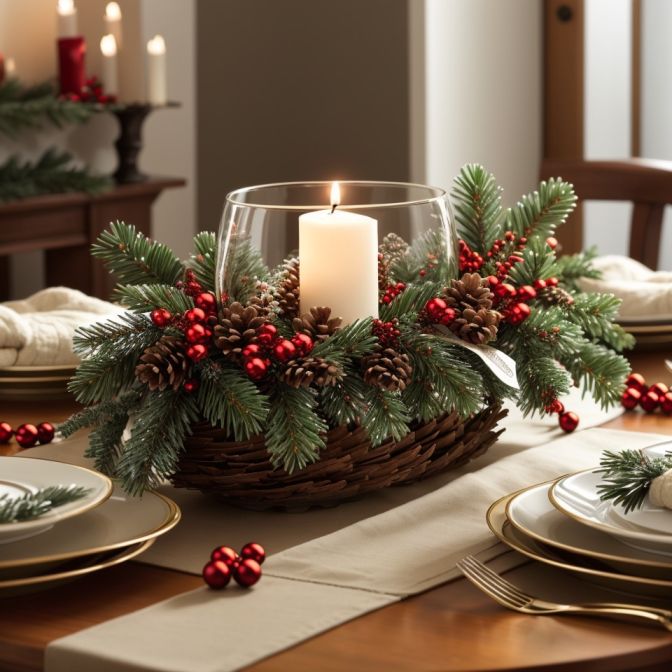 Collect pine branches and arrange them in a vase or decorative container. Add pinecones, berries, and battery-operated fairy lights for a stunning and natural centerpiece.
Related Articles-
22. Handmade Christmas Pillow Covers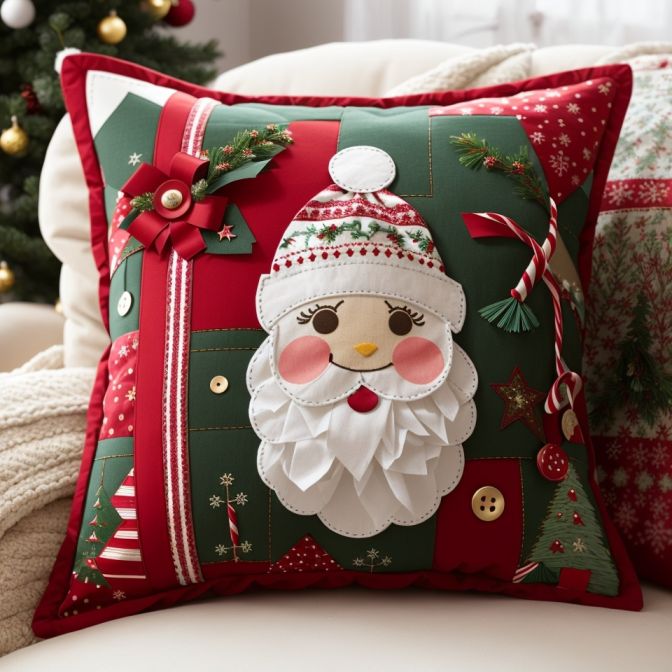 Sew your own holiday-themed pillow covers using fabric with festive patterns or colors. You can even add decorative elements like buttons or ribbons to make them unique.
23. Handcrafted Reindeer Decor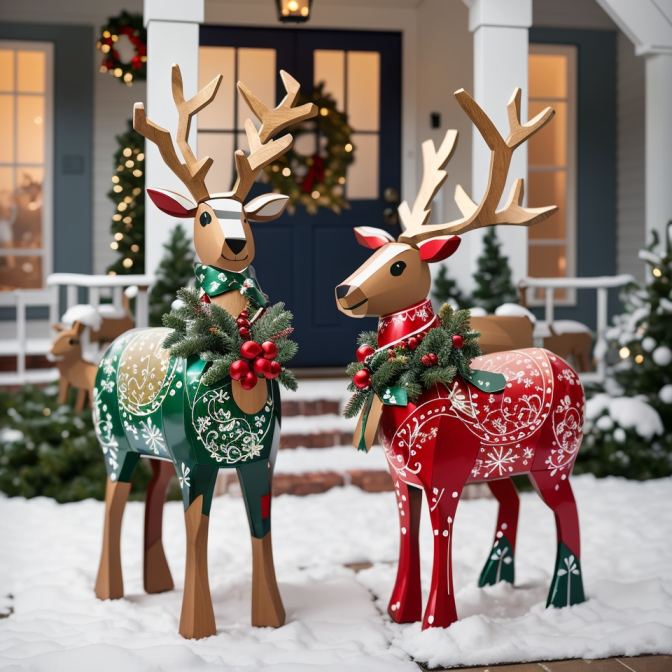 Cut out wooden reindeer shapes and paint them in various styles, from rustic to modern. These reindeer decorations can be placed on your front porch or lawn to greet visitors.
24. Handmade Candy Cane Wreath
Form candy canes into a wreath shape and secure them with hot glue. Wrap the wreath with a festive ribbon and add a bow for a simple yet charming decoration.
25. Handmade Paper Star Lanterns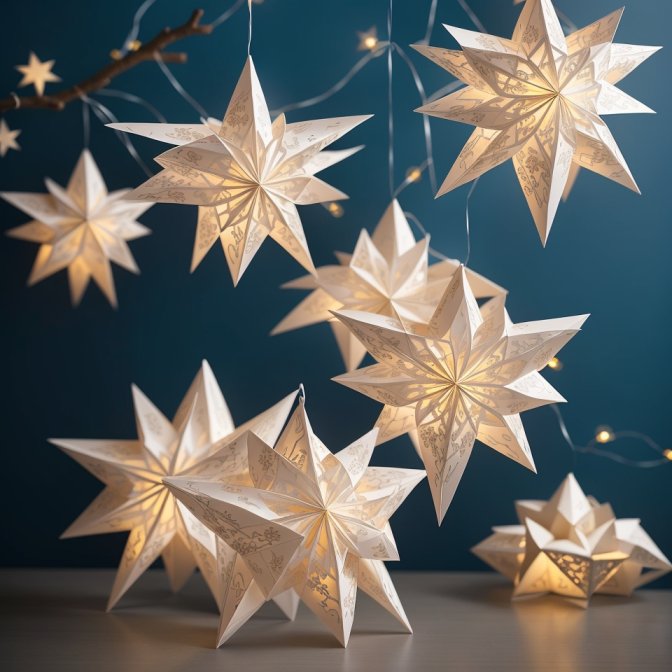 Craft intricate paper star lanterns to hang in your windows. You can find templates and instructions online to guide you through folding and cutting the paper into beautiful star shapes. Illuminate them with battery-operated LED lights for a mesmerizing effect.
26. Hand-Painted Glass Ornaments
Take plain glass ornaments and hand-paint them with intricate designs, holiday scenes, or even personal messages. Use acrylic paints, fine brushes, and a steady hand to create miniature masterpieces.
27. Rustic Wood Slice Ornaments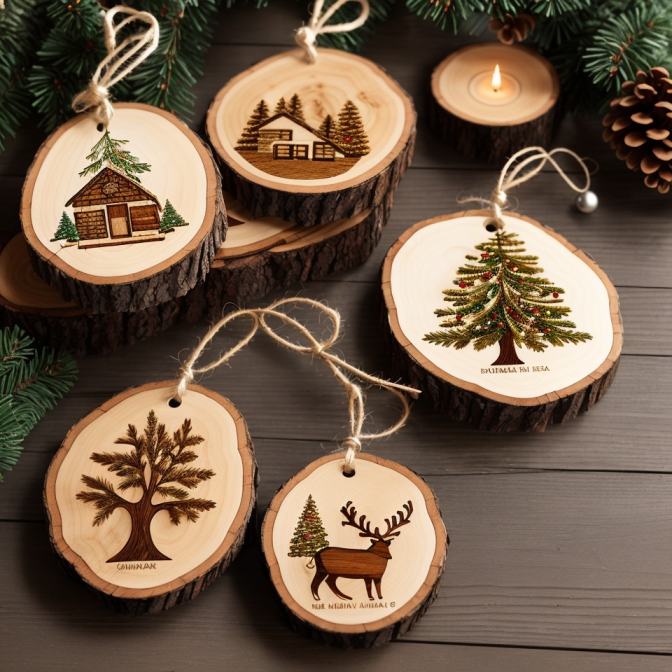 Cut thin slices of wood from fallen branches or logs and turn them into rustic ornaments. Paint or wood-burn festive images or messages onto the slices, and finish with twine or ribbon for hanging.
28. Hand-Knitted Christmas Stockings
Knit your own Christmas stockings using festive yarn in colors like red, green, or white. Personalize each stocking with initials or unique patterns, and don't forget to add a cozy lining.
29. Handmade Snowman Decor
Craft adorable snowmen decorations using socks or fabric. Add buttons, felt hats, and scarves to give them personality. These friendly snowmen can be placed both indoors and outdoors.
30. Hand-Painted Wooden Nutcrackers
Purchase plain wooden nutcrackers and paint them in vibrant holiday colors and patterns. This DIY approach allows you to customize the nutcrackers to match your decor theme.
31. Handmade Felt Christmas Tree
Craft a felt Christmas tree that can be hung on your wall. Cut out ornaments from felt and use Velcro or hooks to attach them to the tree. This interactive decoration is perfect for kids and can be reused year after year.
32. Handmade Snowflake Window Clings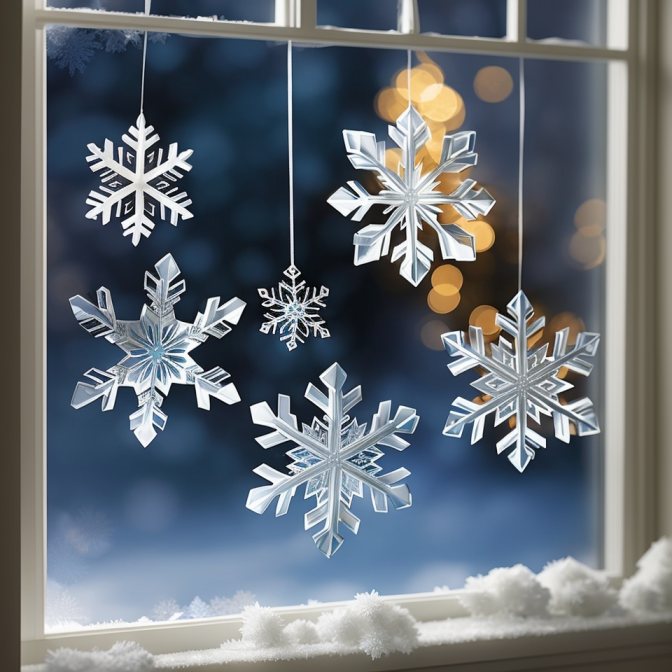 Create snowflake window clings using a mixture of white glue and liquid starch. Pour the mixture into snowflake shapes on wax paper, let them dry, and then peel them off to stick to your windows for a frosty touch.
33. Handmade Jingle Bell Door Hanger
String jingle bells onto a length of ribbon or twine, and tie it into a loop. Hang this festive door hanger on your front door to greet guests with a cheerful jingle.
FAQs (Frequently Asked Questions)
1. What are some easy handmade Christmas decoration ideas I can try at home?
You can start with simple crafts like paper snowflakes, felt ornaments, or painted pinecones.
2. What are some eco-friendly materials I can use for making handmade Christmas decorations?
Consider using recycled items from your home, like old fabric, paper, or glass jars, to create eco-friendly decorations.
3. How can I personalize my handmade Christmas decorations?
You can personalize decorations by adding initials, names, or special messages using paint, embroidery, or other creative techniques.
4. How to make cheap Christmas decorations?
You can make cheap Christmas decorations by using affordable materials like paper, fabric scraps, or recycled items from around your home. Opt for DIY projects, such as paper ornaments or hand-painted decorations, to keep costs low.
What are some easy Christmas crafts?
Easy Christmas crafts include making paper snowflakes, decorating mason jar candle holders, creating hand-painted ornaments, or crafting wreaths with natural materials like pine branches and pinecones.
What Christmas decorations can I make?
You can make a variety of Christmas decorations, including ornaments, wreaths, garlands, candle holders, table centerpieces, stockings, and advent calendars, among others.
How to decorate simply and elegantly for Christmas?
To decorate simply and elegantly for Christmas, opt for a minimalist color palette, use natural materials like evergreen branches, and choose a few statement pieces rather than overwhelming decor.
How do minimalists decorate for Christmas?
Minimalists can decorate for Christmas by focusing on simplicity and quality. Use fewer decorations, choose items with sentimental value, and emphasize timeless pieces over excessive clutter.
How can I decorate my Christmas without being overwhelmed?
To avoid feeling overwhelmed, plan your decorations in advance, set a budget, and prioritize what matters most to you. Focus on creating a cozy and inviting atmosphere that suits your style and preferences.
Conclusion:
Incorporating handmade Christmas decorations into your holiday traditions not only adds a personal touch but also provides a wonderful opportunity for creativity and family bonding. Whether you're crafting ornaments, wreaths, Advent calendars, or any of the other delightful ideas mentioned in this guide, remember that the true spirit of the season lies in the love and effort you put into making your home a festive haven for your loved ones.
So, roll up your sleeves, gather your crafting supplies, and let your creativity shine as you deck the halls with handmade Christmas decorations this holiday season. Your home will be filled with warmth, joy, and memories that will last a lifetime. Happy crafting and a very Merry Christmas!