The holiday season is upon us, and it's the perfect time to infuse your home with Christmas cheer and warmth. One often overlooked area for decorating is the sofa table. This versatile piece of furniture can be a wonderful canvas for showcasing your festive spirit. Whether you want to create a winter wonderland or add a touch of traditional charm, here are 20 festive Christmas decor ideas for your sofa table.
[This post may contain affiliate links. What does that mean to you? Well, if you click on a product and make a purchase, I may get some compensation from you at no charge. If you want to read the boring stuff my full disclosure can be found here.]
Christmas Decor Ideas for Your Sofa Table
1. Seasonal Greenery: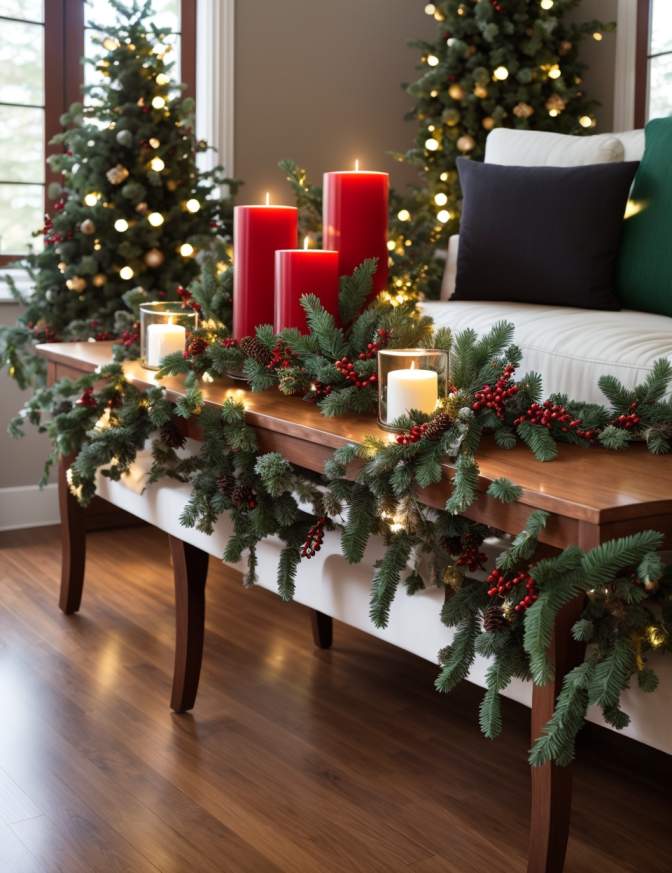 Start by draping your sofa table with a lush garland made of evergreen branches, holly, or pinecones. You can go for a natural look or choose a pre-lit garland for added sparkle.
2. Candle Glow:
Place an assortment of Christmas-themed candles in various heights and sizes on your sofa table. The soft, flickering glow will create a cozy and inviting ambiance.
3. Ornamental Magic: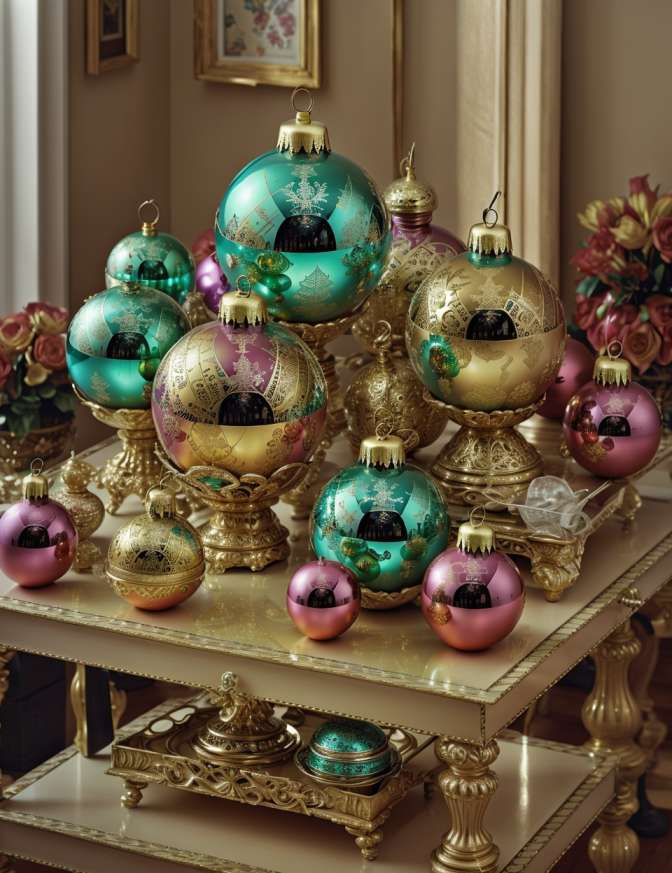 Adorn your table with an array of festive ornaments. Consider using a decorative bowl or tray to display colorful baubles, creating a stunning visual centerpiece.
4. Mini Christmas Village:
Create a charming miniature Christmas village on your sofa table. Add tiny houses, figurines, and even a small train set to bring a touch of nostalgia to your decor.
5. Stocking Stuffers: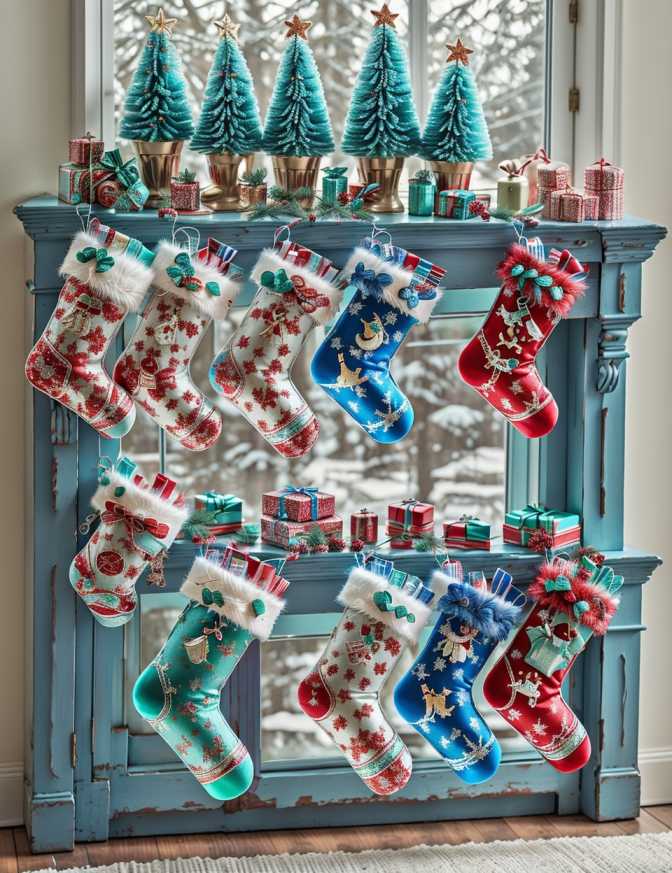 Hang a line of mini stockings along the back of your sofa table. These stockings can be filled with small treats or used as an advent calendar, counting down the days until Christmas.
6. Natural Elegance:
Bring the beauty of the outdoors inside by using natural elements like pinecones, acorns, and sprigs of red berries. These items can be incorporated into your garland or placed in decorative bowls for an earthy charm.
7. Rustic Chic:
Embrace the cozy, rustic vibe by using reclaimed wood and burlap accents. Mason jars filled with cinnamon sticks or cranberries can add a delightful fragrance to your decor.
8. Twinkling Lights: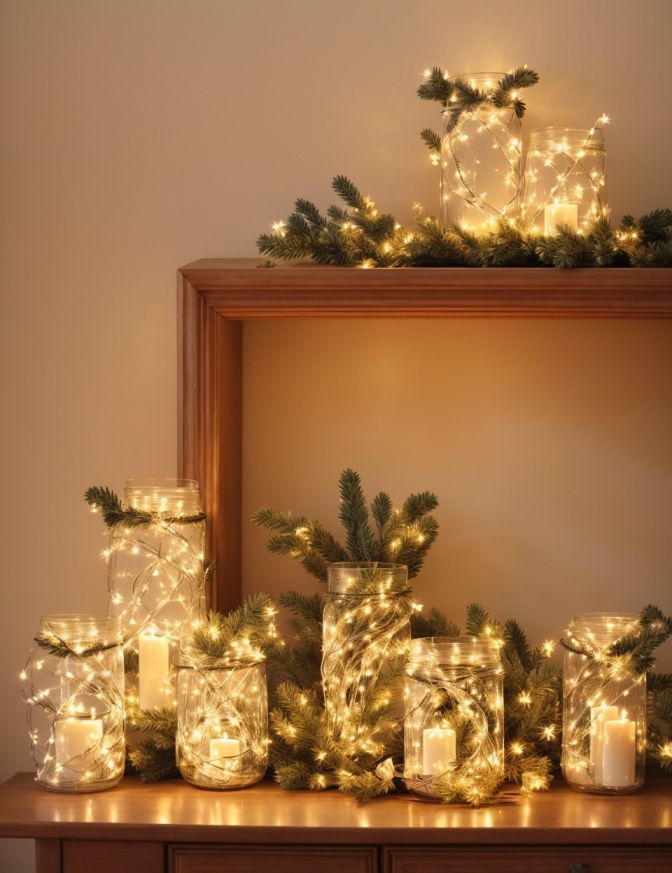 String some fairy lights around your sofa table to add a magical touch. You can weave them through the garland or place them in glass jars for a soft, warm glow.
9. Nutcracker Showcase:
If you have a collection of nutcrackers, your sofa table is the perfect place to display them. Arrange them in a festive formation, perhaps even alongside a small Christmas tree. The colorful and regal nutcrackers add a traditional and classic touch to your decor.
10. Miniature Christmas Trees:
Decorate your sofa table with a forest of miniature Christmas trees. You can have a variety of sizes, from tiny tabletop versions to slightly taller ones. Decorate them with mini ornaments and tiny twinkling lights for a magical effect.
11. Sleigh and Reindeer Scene: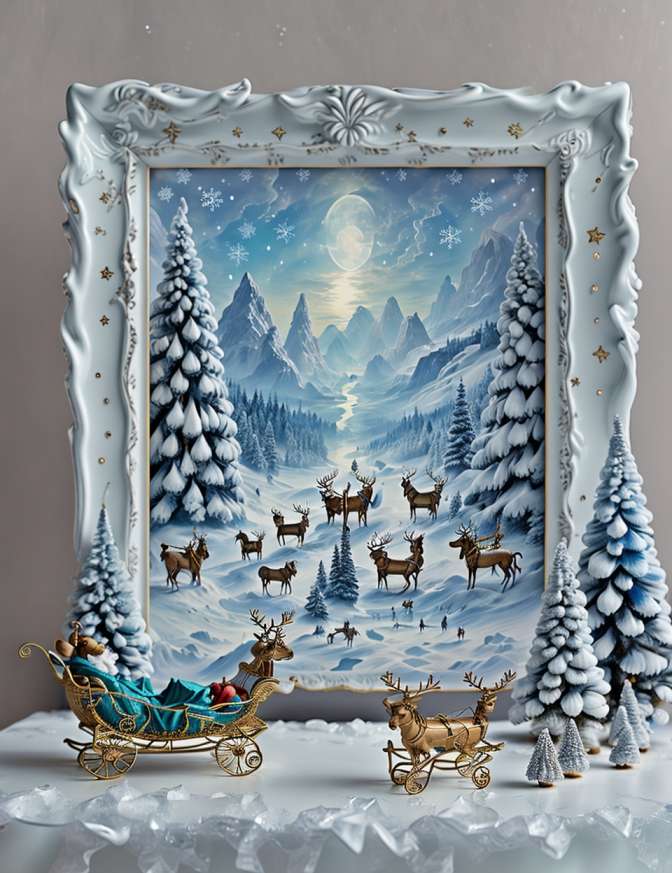 Create a whimsical scene with a miniature sleigh and reindeer. These figurines can be found in various sizes and styles. Place them on your sofa table along with a sprinkling of faux snow or cotton to complete the scene.
12. Gingerbread House Display:
Create a gingerbread house village on your sofa table. Decorate small gingerbread houses and arrange them along with faux snow and miniature figurines. It's a sweet and whimsical addition to your holiday decor.
Related Articles-
13. Festive Table Runner:
Lay a festive holiday-themed table runner or cloth over your sofa table. This can serve as a backdrop for other decorations and instantly infuse your space with Christmas spirit.
14. Candy Cane Lane: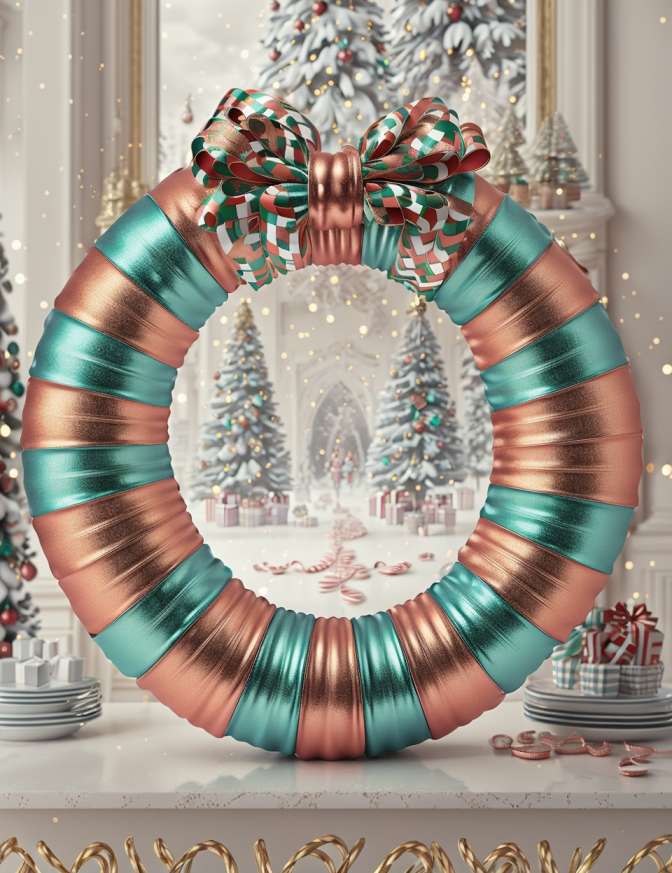 Arrange a line of oversized candy canes on your sofa table. These colorful and iconic Christmas candies can be mixed with greenery or ribbon to add a playful touch to your decor.
15. Snow Globe Collection:
Snow globes come in a variety of themes and styles, making them a delightful addition to your Christmas decor. Display a collection of snow globes on your sofa table, and when you shake them, they'll transport you to winter wonderlands right in your living room.
16. Twine-Wrapped Decor: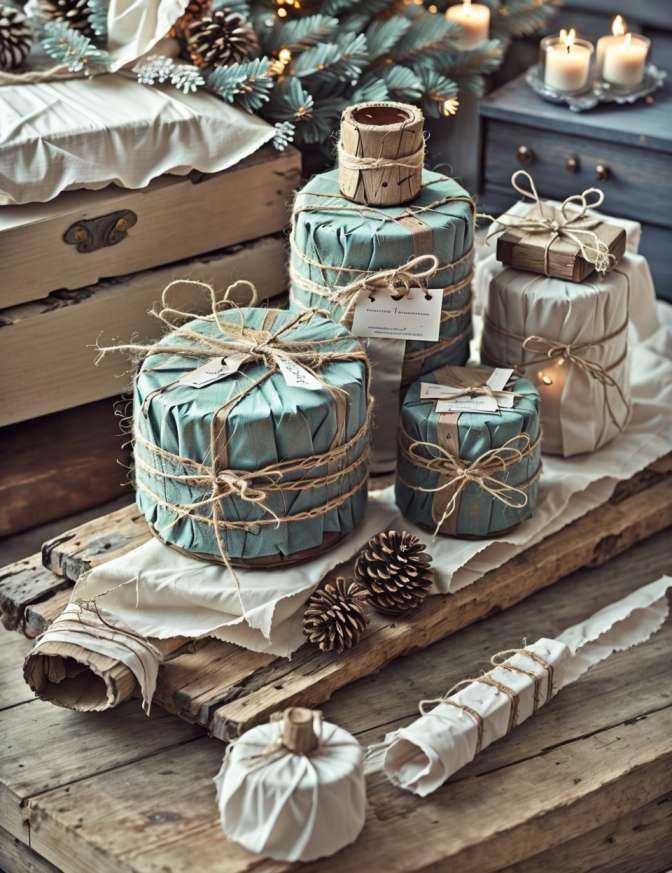 Wrap your chosen decor items, such as small gift boxes, ornaments, or pinecones, with twine. The rustic look of twine adds a cozy and charming touch to your sofa table, giving your decor a homemade and organic feel.
17. Mini Wreaths: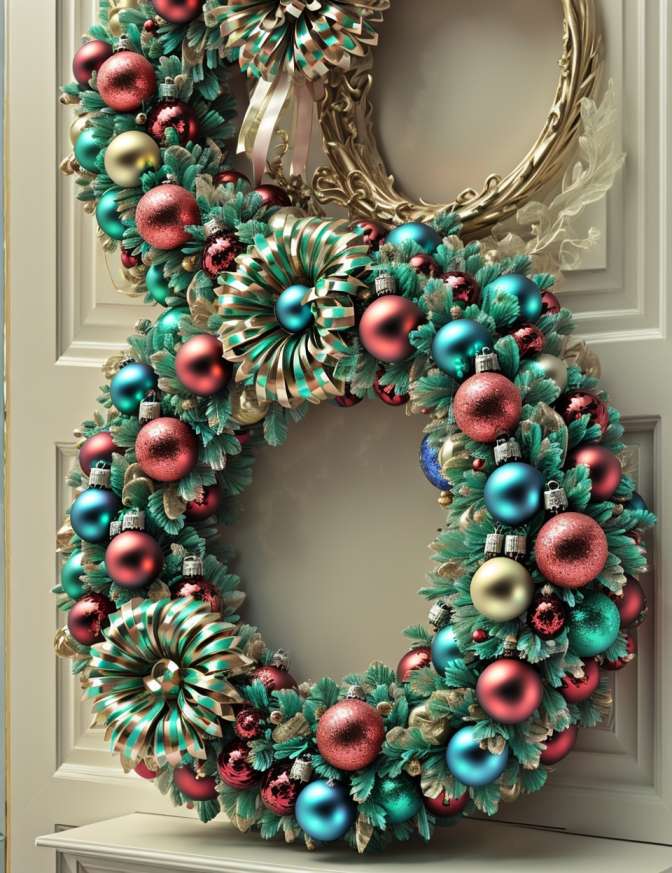 Hang a row of mini wreaths along the front of your sofa table. You can use them as individual decorations or as a backdrop for other items. These wreaths can be adorned with ribbon, ornaments, or even tiny LED lights.
18. Mini Hot Cocoa Bar: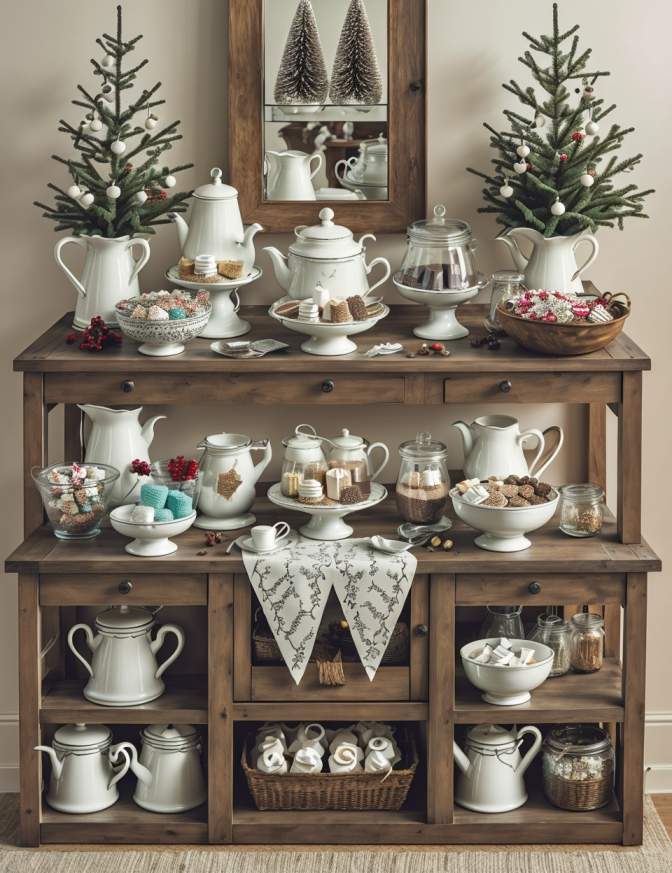 Transform your sofa table into a cozy hot cocoa station. Place a selection of hot cocoa mix, marshmallows, and peppermint sticks in jars or decorative containers. Add mugs, a small coffee maker or kettle, and a tray with toppings like whipped cream and sprinkles. This setup invites guests to warm up with a delicious cup of hot cocoa.
19. Vintage Christmas Decor:
Give your sofa table a nostalgic touch with vintage-inspired Christmas decor. Look for retro ornaments, antique holiday postcards, and classic tinsel garlands. Vintage Christmas items can infuse your space with a sense of warmth and history.
20. Coastal Christmas: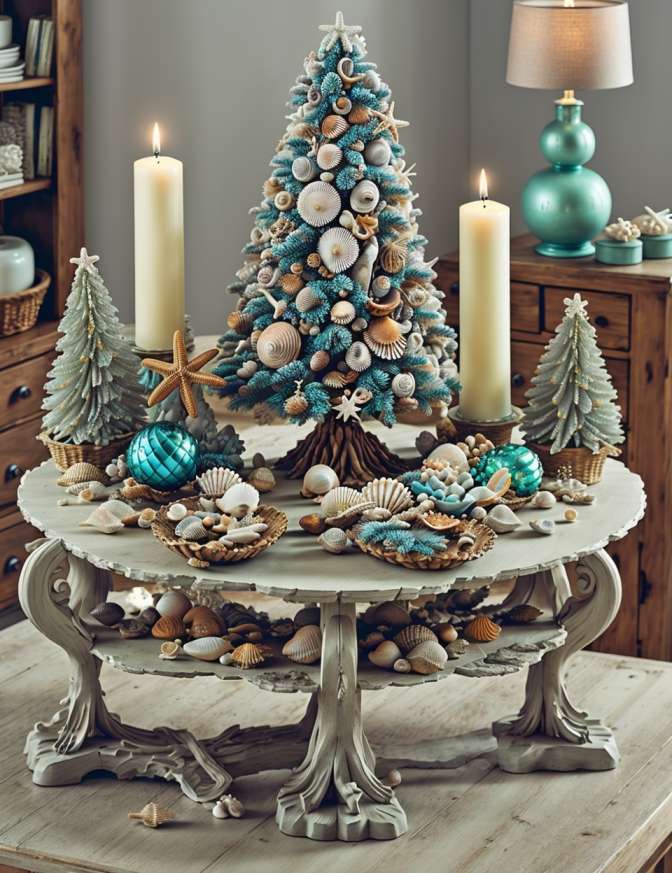 If you're in a coastal location or simply love beachy decor, consider a coastal Christmas theme. Adorn your sofa table with seashells, starfish, and nautical accents, and decorate a small driftwood Christmas tree to bring the beach to your home for the holidays.
FAQs (Frequently Asked Questions):
1. What is the ideal location for a sofa table in the living room?
A sofa table is typically placed behind a sofa, against a wall, serving both decorative and functional purposes.
2. How can I make my sofa table stand out during the holiday season?
You can make your sofa table a focal point by decorating it with festive elements like garlands, candles, and ornaments.
3. What's a popular theme for Christmas decor on a sofa table?
A popular theme is the "Winter Wonderland" with snowy and silver accents, but you can also go with various other themes to suit your style.
4. How can I create an inviting ambiance on my sofa table?
Incorporate soft, warm lighting with elements like fairy lights or candles to create a cozy and inviting atmosphere.
5. What's the significance of using garlands in Christmas decor?
Garlands symbolize life and growth, making them a wonderful choice for holiday decor.
6. Is it essential to use traditional Christmas colors for sofa table decor?
Not at all! You can choose a color palette that matches your existing decor or personal style.
7. What are some space-saving Christmas decor ideas for a small living room?
Opt for mini Christmas trees, tabletop decorations, or hanging elements like mini stockings to maximize space.
8. How can I ensure my Christmas decor on the sofa table looks cohesive with the rest of the room?
Choose a color scheme or theme that complements your existing decor, creating a harmonious look.
9. What's the purpose of using a sofa table for Christmas decor?
A sofa table provides an ideal platform to showcase holiday decor and set the festive mood in your living room.
10. Can I mix and match different Christmas decor ideas for my sofa table?
Absolutely! Combining various elements like garlands, ornaments, and candles can create a unique and personalized holiday display on your sofa table.
Conclusion:
These additional Christmas decor ideas offer a wide range of possibilities to make your sofa table a central piece of your holiday decor. Whether you're aiming for an elegant, rustic, or whimsical look, these ideas will help you create a captivating and festive display. Enjoy the process of decorating and celebrating the holiday season with your loved ones!