With the holiday season just around the corner, you may be wondering how to make your home look festive without breaking the bank. Fear not! We've got you covered with these 25 frugal Christmas decorating ideas that will bring the magic of the season to your home without emptying your wallet.
[This post may contain affiliate links. What does that mean to you? Well, if you click on a product and make a purchase, I may get some compensation from you at no charge. If you want to read the boring stuff my full disclosure can be found here.]
Frugal Christmas Decorating Ideas
1. DIY Ornaments:
Create your own ornaments using craft supplies like paper, felt, or recycled materials.
2. Natural Greenery: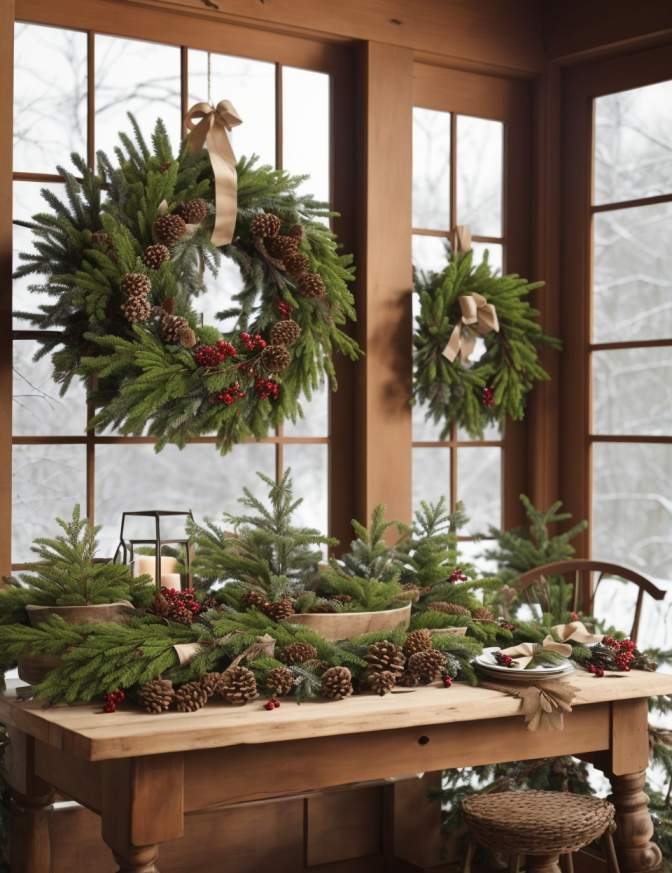 Instead of expensive artificial wreaths, consider using natural greenery from your garden or nearby woods. Pinecones, twigs, and berries can be used to craft beautiful wreaths and garlands.
3. Repurpose Everyday Items:
Look around your home for items that can be repurposed for Christmas decor. Mason jars, empty wine bottles, and old sweaters can become charming candle holders, vases, and cozy throw pillows.
4. Homemade Garlands: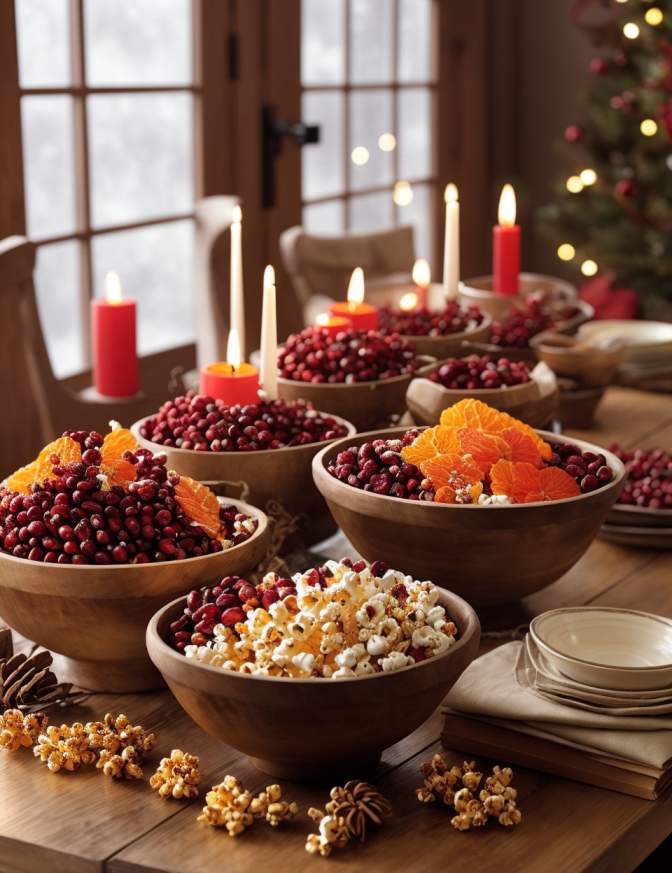 String together popcorn, cranberries, or dried orange slices to create unique and budget-friendly garlands. They add a rustic and cozy vibe to your tree and home.
5. Handmade Stockings: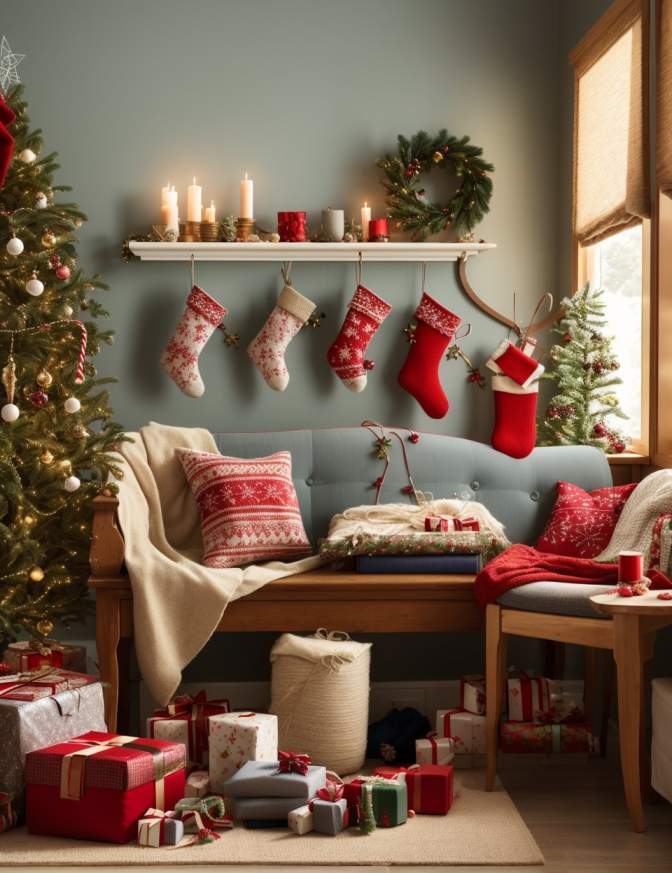 Sew or knit your own stockings for a personalized touch. This can be a fun family project, and you can choose fabrics that match your existing decor.
6. Paper Snowflakes:
Channel your inner child by making paper snowflakes to hang in your windows or from your ceiling. They're simple, cost-effective, and a perfect winter decoration.
7. Candlelight: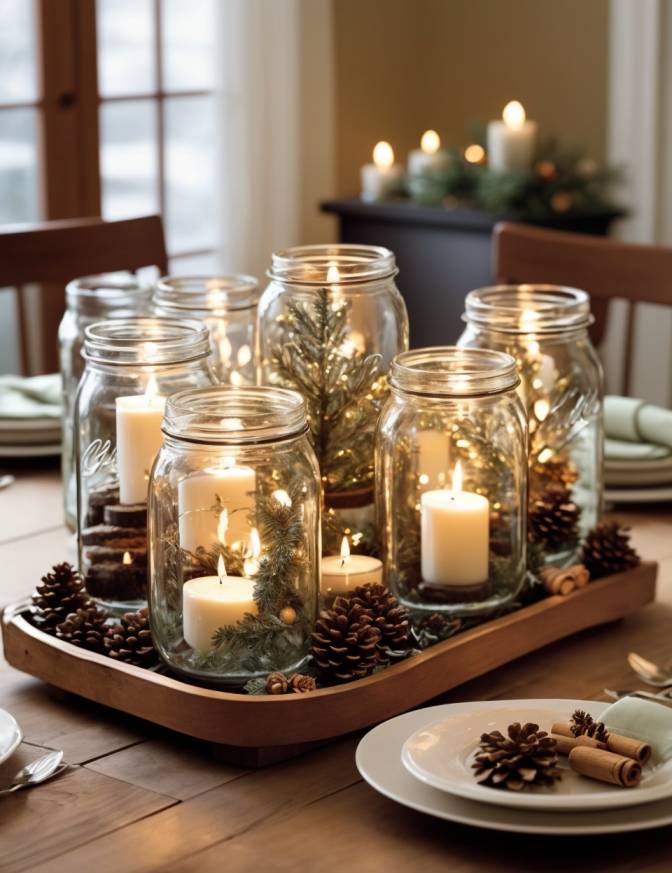 Candles can instantly create a warm and cozy atmosphere. Place tealights in mason jars, add cinnamon sticks, and tie a ribbon for a festive touch. It's a simple yet effective decoration.
8. Light It Up:
Hang string lights both indoors and outdoors to create a magical ambiance. You can also use LED candles for safety and a similar effect.
9. Cloth Napkin Wraps:
Instead of traditional Christmas placemats, use festive cloth napkins to decorate your dining table. Simply fold them creatively and secure with twine or ribbon to add a touch of holiday charm to your mealtime.
10. Window Clings: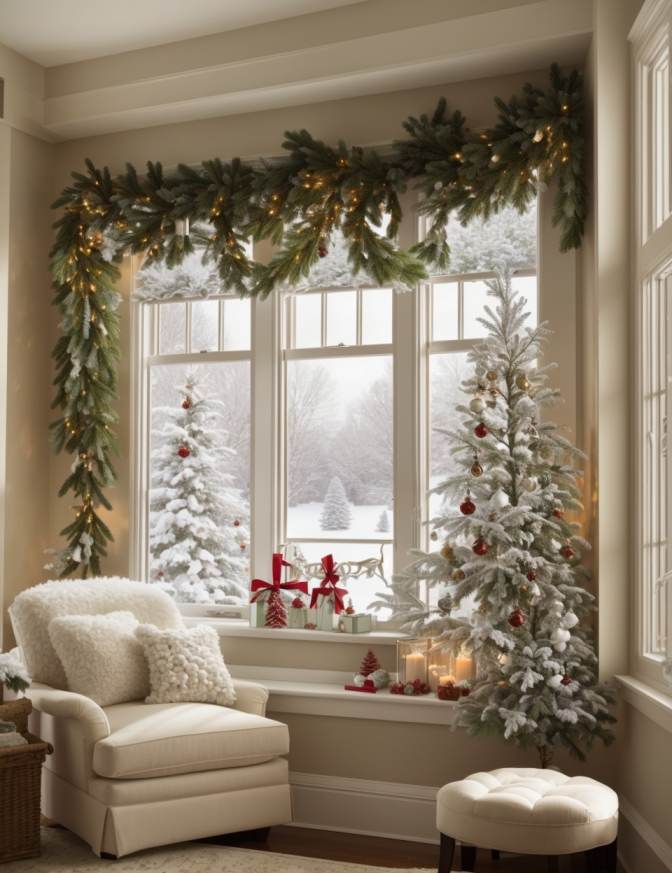 Reusable window clings can instantly transform your windows into winter wonderlands. They are an inexpensive alternative to buying pricey holiday-themed curtains or blinds.
11. Repurposed Christmas Cards:
Don't throw away last year's Christmas cards! Cut out the beautiful images, punch a hole in the corner, and hang them as ornaments on your tree. This not only recycles old cards but also adds a nostalgic touch.
12. Pinecone Centerpieces: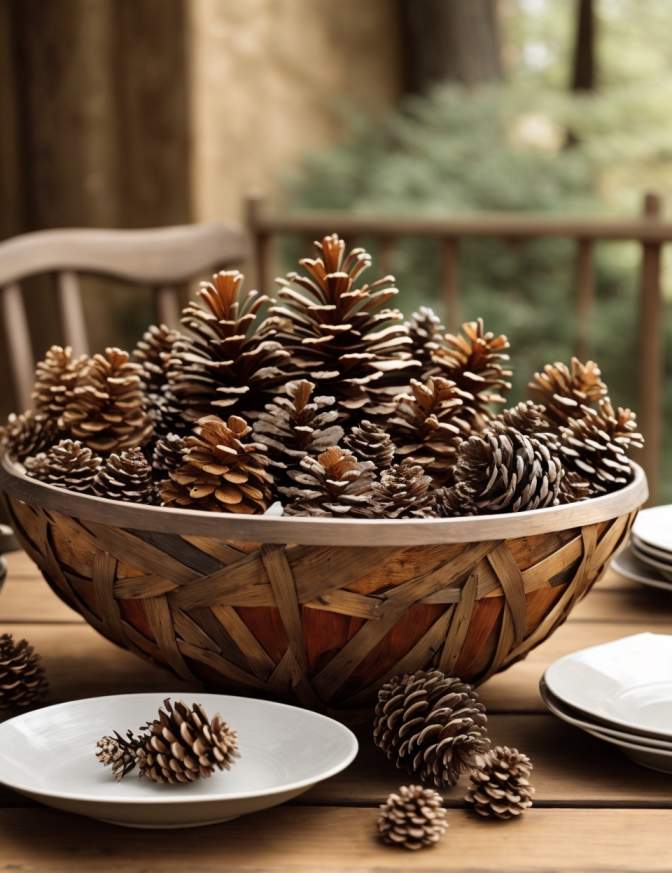 Gather pinecones from your yard or a nearby park, and arrange them in bowls or baskets for rustic and natural centerpieces. You can also spray-paint them in festive colors for a modern twist.
13. Holiday Bunting: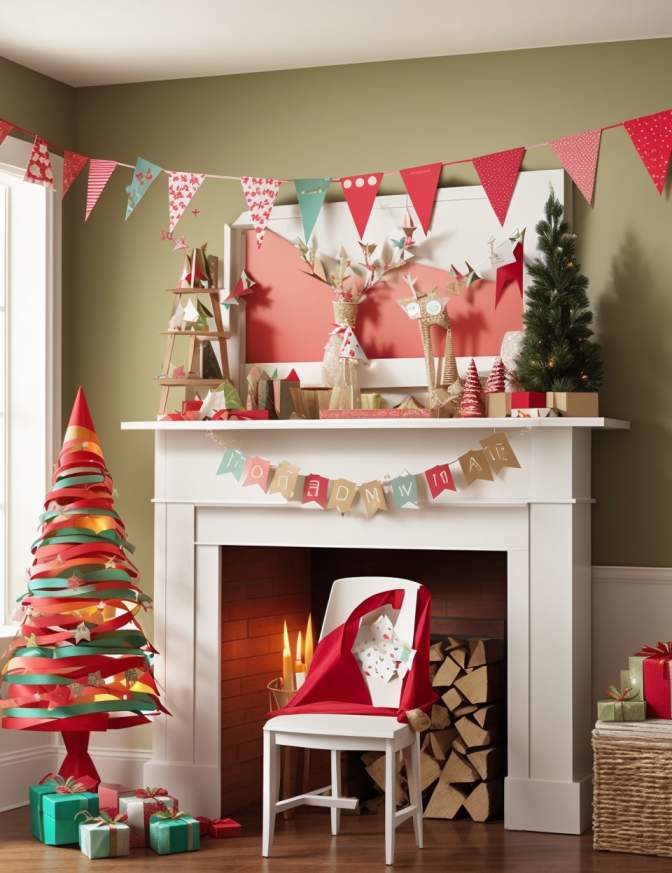 Craft your own holiday bunting by cutting out festive shapes or letters from colored paper or fabric. String them together and hang them across your fireplace, mantel, or entryway.
14. Edible Decor:
Combine edible decorations with your Christmas decor. Hang candy canes on your tree, fill a glass vase with colorful holiday candies, or create a gingerbread house centerpiece.
15. Natural Centerpieces: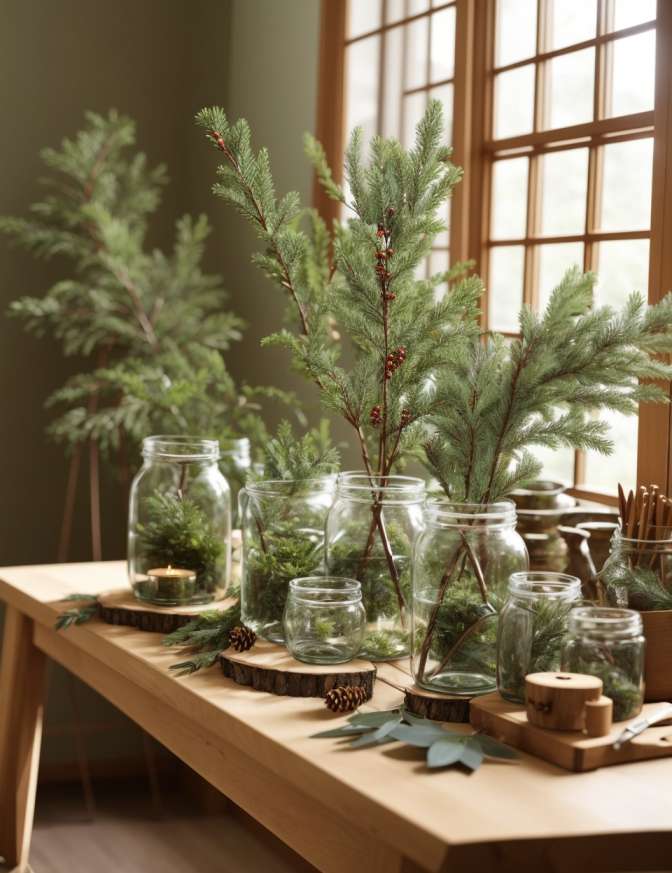 Gather pine branches, holly, or eucalyptus from your garden or a local park to create beautiful, aromatic centerpieces. Arrange them in vases or mason jars for a touch of nature indoors.
16. Knit or Crochet Decor: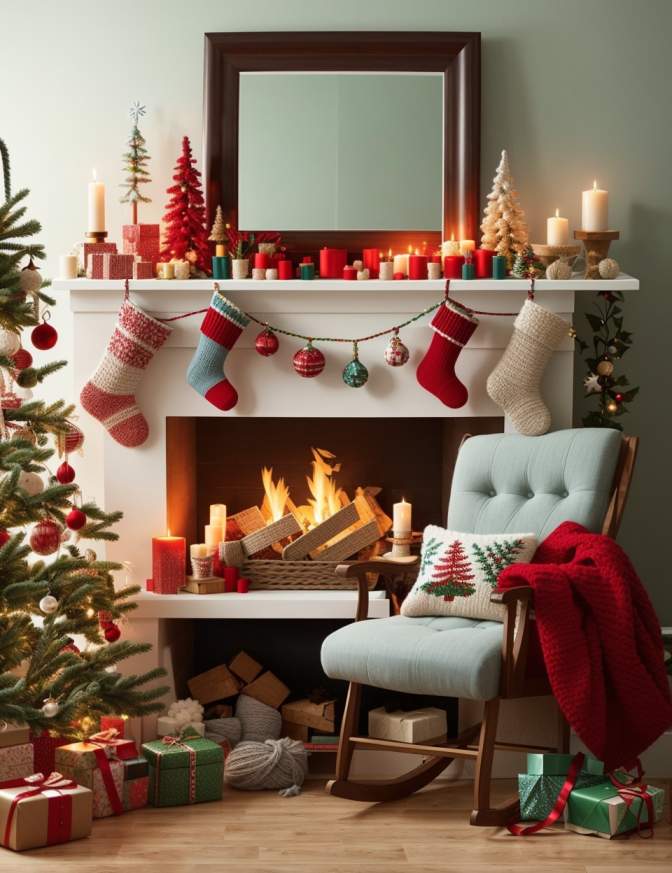 If you have knitting or crocheting skills, craft your own Christmas decorations such as stockings, garlands, or tree ornaments. You can use leftover yarn or purchase budget-friendly skeins.
17. Evergreen Wreaths:
Craft your own evergreen wreath using branches from pine, fir, or spruce trees. Secure them onto a circular wire frame and add a ribbon for hanging. For an extra touch, gather some pinecones and berries to embellish your creation.
18. Repurpose Old Sweaters: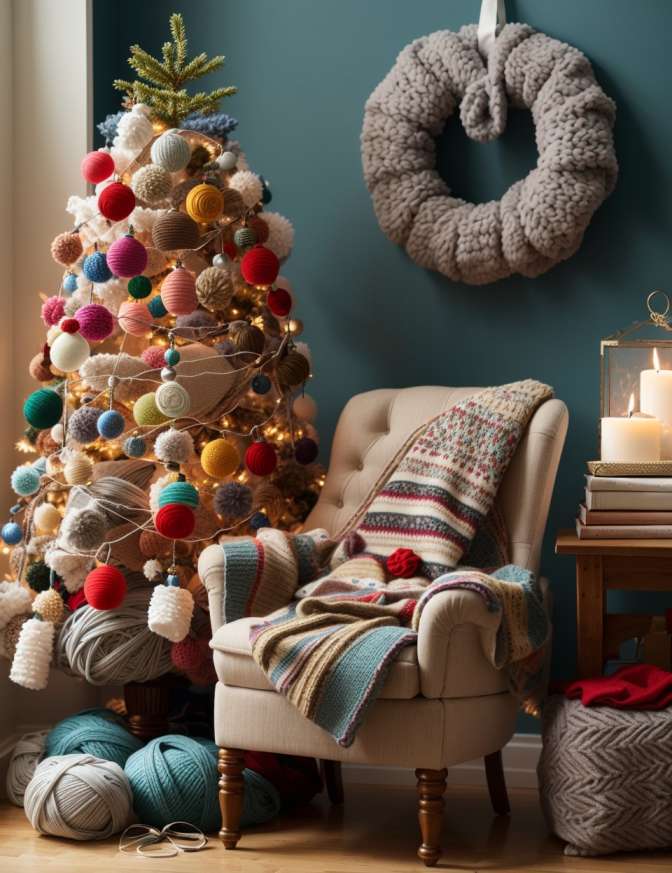 Transform old, unwanted sweaters into cozy and unique decorations. You can create pillow covers, tree skirts, or even stockings with the fabric from these sweaters.
19. Reusable Cloth Gift Wrap: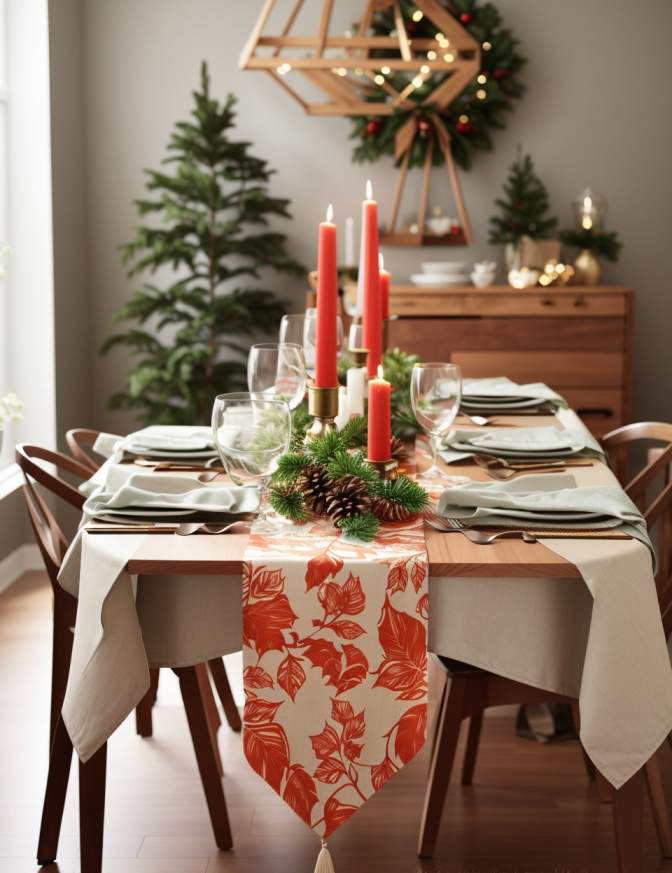 Reduce waste and enhance your holiday decor by using cloth gift wrap instead of disposable paper. These can also double as festive table runners or wall hangings.
20. Handmade Paper Snowflakes:
Create intricate paper snowflakes with plain white paper or old newspapers. Hang them in windows, from ceilings, or as a charming snowfall backdrop.
21. Floating Candle Centerpieces: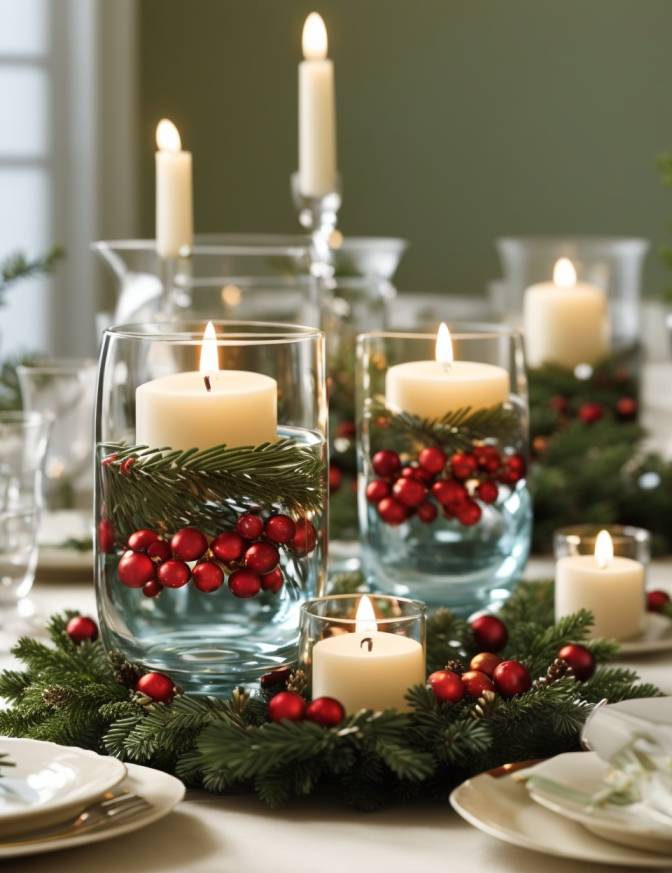 Fill glass bowls or vases with water and add floating candles. You can also include a few cranberries, sprigs of evergreen, or small ornaments to create elegant and inexpensive centerpieces.
22. Window Garland with Ribbons:
Frame your windows with simple evergreen garlands, and tie festive ribbons in the corners for a pop of color. This creates a cheerful and charming look both indoors and outdoors.
23. Paper Bag Luminaries: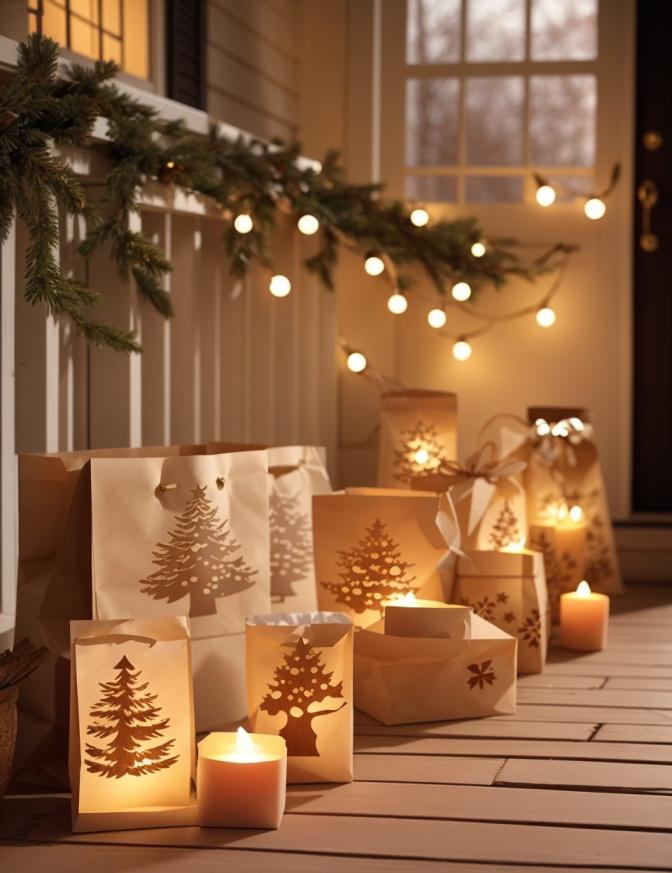 Decorate plain brown paper bags with holiday stencils, cutout patterns, or simply draw festive designs. Place battery-operated tea lights inside and line your walkway or porch for a warm and inviting glow.
24. DIY Christmas Tree Garland: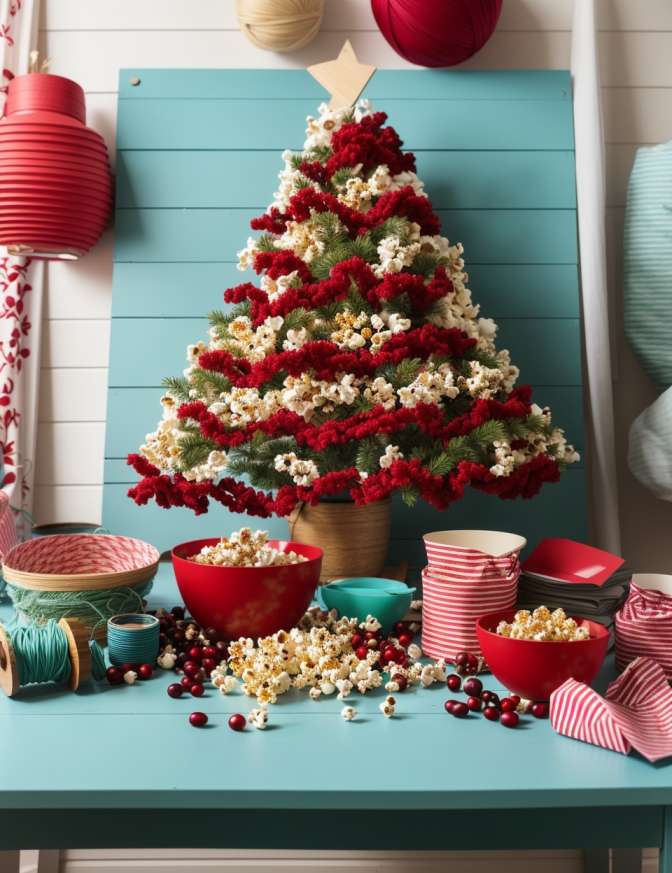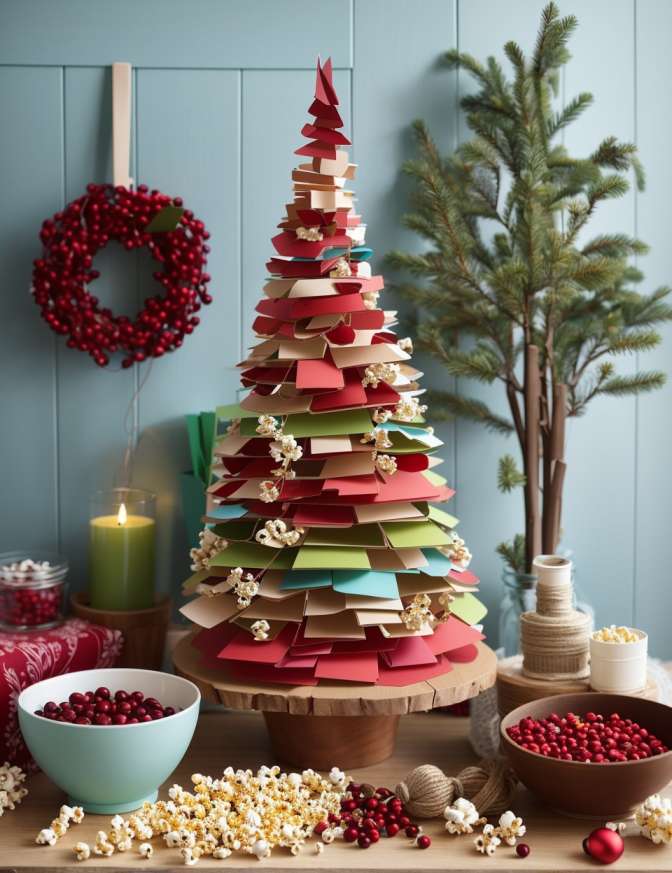 Craft your own garland using popcorn, cranberries, or paper. String them together and drape them around your Christmas tree for a nostalgic and budget-friendly touch.
25. Cork Ornaments: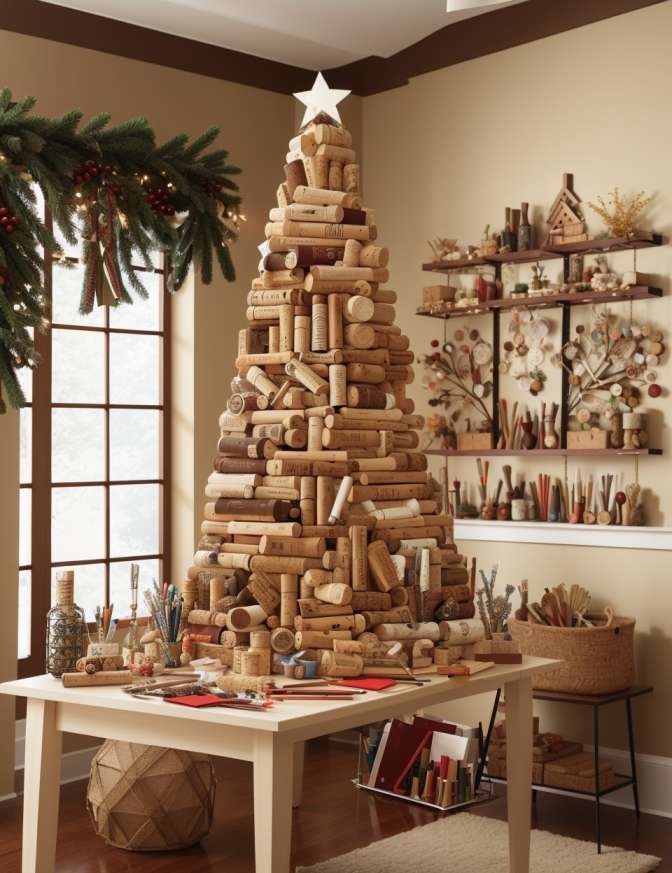 Collect wine corks throughout the year, and turn them into unique ornaments. Add ribbons for hanging and a touch of paint to create miniature snowmen, reindeer, or other holiday figures.
FAQs (Frequently Asked Questions)
1. How can I decorate my Christmas without spending money?
You can decorate frugally by using items you already have, like ornaments, and creating DIY decorations from natural materials or upcycled items.
2. How do minimalists decorate for Christmas?
Minimalists opt for simple, meaningful decor. They focus on a few cherished items, like a real tree or handmade ornaments, to maintain a clutter-free, serene space.
3. How to make a cheap Christmas?
A budget-friendly Christmas involves planning, setting a spending limit, DIY gifts and decor, and opting for thoughtful experiences over costly presents.
4. What do minimalists do for Christmas?
Minimalists prioritize quality time, experiences, and meaningful gifts. They simplify their celebrations to focus on what truly matters to them.
5. How can I make Christmas more simple?
Simplify Christmas by reducing commitments, limiting gift exchanges, and concentrating on traditions and moments that bring joy and meaning.
6. What is a normal Christmas budget?
A normal Christmas budget varies widely, but it typically involves planning for expenses like gifts, food, decor, and travel, within your financial means.
Conclusion-
Remember, the spirit of Christmas is about sharing love, warmth, and happiness with your loved ones. You don't need to spend a fortune to create a festive and joyful atmosphere. These frugal Christmas decorating ideas will help you make your home feel like a winter wonderland without breaking the bank. Happy decorating and happy holidays!