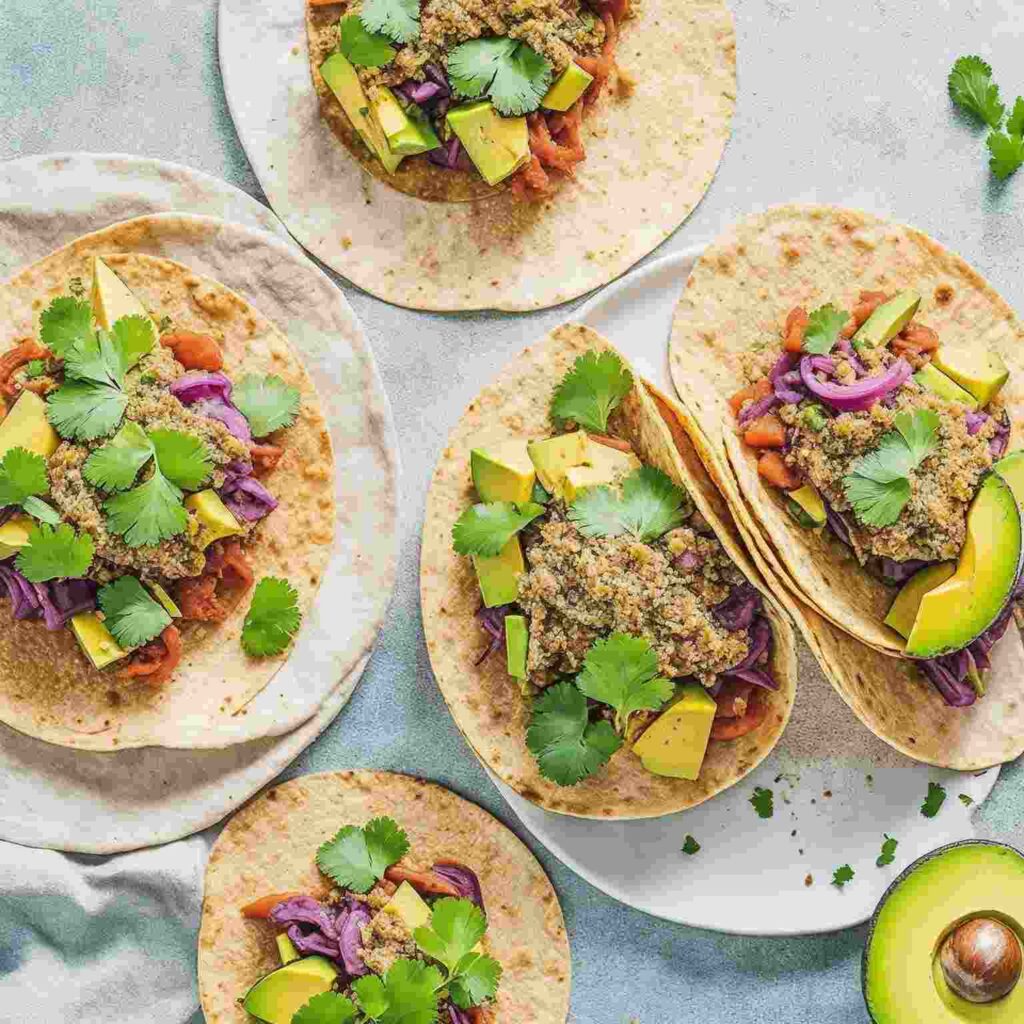 If you are looking for a vegan alternative to traditional meat tacos, then you have come to the right place! Jackfruit vegan tacos are a delicious and healthy option that is easy to make and packed with flavor. In this article, we will provide you with everything you need to know about making jackfruit vegan tacos, including important notes, ingredients, directions, and even some frequently asked questions.
Important Notes:
Before we dive into the recipe, there are a few important notes to keep in mind. First, be sure to use canned jackfruit in brine or water, not in syrup. Secondly, when cooking the jackfruit, be sure to use a non-stick pan or a well-seasoned cast iron pan to prevent sticking. Lastly, feel free to customize the recipe to your liking by adding additional spices or toppings.
Ingredients:
1 can of jackfruit in brine or water
1/2 onion, diced
1 red bell pepper, diced
1 tbsp olive oil
1 tbsp chili powder
1 tsp cumin
1/2 tsp garlic powder
Salt and pepper, to taste
8 small corn tortillas
Toppings of your choice, such as avocado, salsa, and cilantro
Directions:
Drain and rinse the jackfruit and pat it dry with a paper towel. Using your hands, shred the jackfruit into small pieces that resemble pulled pork.
In a non-stick pan over medium heat, sauté the onion and red bell pepper in olive oil until they are soft and translucent.
Add the shredded jackfruit to the pan and sprinkle with chili powder, cumin, garlic powder, salt, and pepper. Stir until the jackfruit is coated in the spices and the mixture is heated through.
Warm the corn tortillas in a dry pan over medium-high heat for 30 seconds on each side.
Assemble the tacos by filling each tortilla with a spoonful of the jackfruit mixture and your desired toppings.
FAQs:
1. What is jackfruit?
Jackfruit is a tropical fruit that is native to Southeast Asia. It is known for its large size and unique texture
2. Is jackfruit healthy?
Yes, jackfruit is a healthy fruit that is low in calories and high in fiber, vitamin C, and potassium.
3. Where can I buy canned jackfruit?
Canned jackfruit can be found at most health food stores and supermarkets.
4. Can I use fresh jackfruit instead of canned jackfruit?
Yes, fresh jackfruit can be used instead of canned jackfruit, but it will require more preparation time.
5. Are jackfruit vegan tacos gluten-free?
Yes, if you use corn tortillas instead of flour tortillas, these tacos are gluten-free.
6. Can I freeze jackfruit?
Yes, you can freeze jackfruit for up to 2 months. However, the texture may change slightly after being frozen.
7. How do I know if the jackfruit is ripe?
Ripe jackfruit will have a sweet fragrance and a yellowish color.
8. What other toppings can I use for jackfruit vegan tacos?
Some other popular toppings include diced tomatoes, shredded lettuce, vegan cheese, and hot sauce.
9. Can I make this recipe ahead of time?
Yes, you can prepare the jackfruit mixture ahead of time and store it in the refrigerator for up to 3 days.
10. How do I reheat leftover jackfruit tacos?
To reheat leftover tacos, simply microwave them for 30 seconds or warm them in a dry pan over medium heat.