Are you eagerly awaiting the arrival of a new bundle of joy and looking forward to celebrating this precious moment with your loved ones? A naming ceremony is a beautiful way to welcome a new addition to the family while cherishing cultural traditions. Hosting this intimate event at home adds an extra layer of warmth and love. To ensure your naming ceremony is a memorable affair, we've compiled a list of 20 simple naming ceremony decoration ideas at home. Let's explore how you can transform your home into a delightful celebration space!
[This post may contain affiliate links. What does that mean to you? Well, if you click on a product and make a purchase, I may get some compensation from you at no charge. If you want to read the boring stuff my full disclosure can be found here.]
1. Design a Memorable Stage and Seating Arrangement:
Designate a focal point stage where the naming ceremony will take place. Ensure comfortable seating for your guests, and consider incorporating sentimental elements into the stage design.
Product suggestion: Decorative backdrop curtains, also known as backdrop drapes or background curtains, are versatile and elegant decorative elements used to enhance the ambiance of various events and settings. These curtains come in a variety of fabrics, colors, and designs, adding a touch of sophistication and style to any space.
2. Create a Captivating Entrance:
First impressions matter! Wow, your guests right from the start with an eye-catching entrance setup. Personalized welcome signs and tastefully arranged floral decorations can make a lasting impact.
Product suggestion: An artificial flower garland, also known as a faux floral garland or silk flower garland, is a decorative arrangement made of lifelike artificial flowers and foliage. These garlands mimic the beauty of real flowers but offer the advantage of durability and long-lasting beauty.
3. Decorative Elements that Delight:
Balloons, streamers, and ribbons are timeless decorative elements that bring vibrancy to any celebration. Blend these with baby-related items like rattles and baby bottles for a delightful touch.
Product suggestion: Streamers are colorful and versatile party decorations made of crepe paper or other lightweight materials. They are popularly used to add vibrancy and festive flair to various celebrations and events.
4. Floral Arrangements:
Use fresh flowers in soft pastel colors like white, pink, or lavender to create beautiful floral arrangements. You can place them in vases or mason jars and scatter them around the room.
Product suggestion: Create beautiful floral arrangements using fresh flowers like roses, lilies, and carnations. Consider a flower bouquet, such as "Ferns N Petals Elegant Bouquet"
5. Balloon Décor: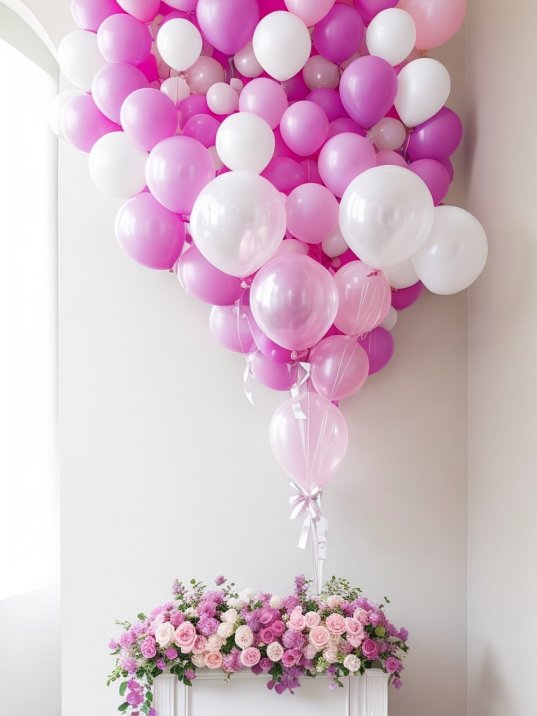 Decorate the entrance or the main room with balloons in the baby's favorite colors or in shades that match the theme of the ceremony.
Product suggestion: Party Propz Latex Polka Dot Balloons are a vibrant and fun addition to any balloon decor. With a pack of 100 assorted candy-colored balloons in 12 inches sizes, these balloons are perfect for a variety of occasions, including weddings, graduations, birthdays, Christmas, and baby showers.
6. Wall Hangings:
Decorate the entrance or the main room with a collection of dreamy and whimsical wall art prints, depicting cute animals, stars, and clouds, creating a magical atmosphere in the baby's room.
Product suggestion: Welcome Baby wall hangings are a charming addition to the baby's nursery or the party space. They come in various designs, featuring phrases like "Welcome Baby," "It's a Boy/Girl," or the baby's name. These wall hangings add a personal touch to the decor and create a heartwarming backdrop for the celebration.
7. Candle Decor: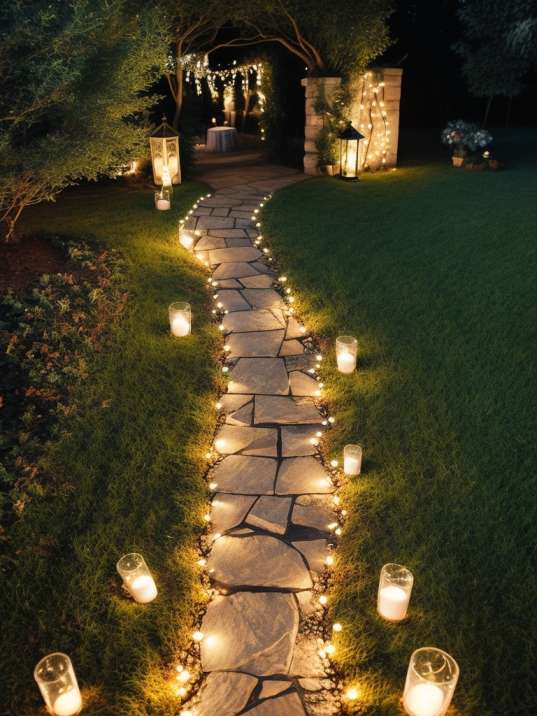 Use candles or LED tea lights in decorative holders to create a warm and inviting ambiance. Just be mindful of safety, especially with a baby around.
Product suggestion: Hosley Vanilla Gardenia Candles are a delightful addition to candle decor, emanating a soothing and comforting aroma that fills the space with a blend of sweet vanilla and floral notes. These high-quality candles come in an elegant glass jar, providing a clean and long-lasting burn time, making them perfect for creating a warm and inviting ambiance during special occasions and everyday moments.
8. Sweet Treats Display: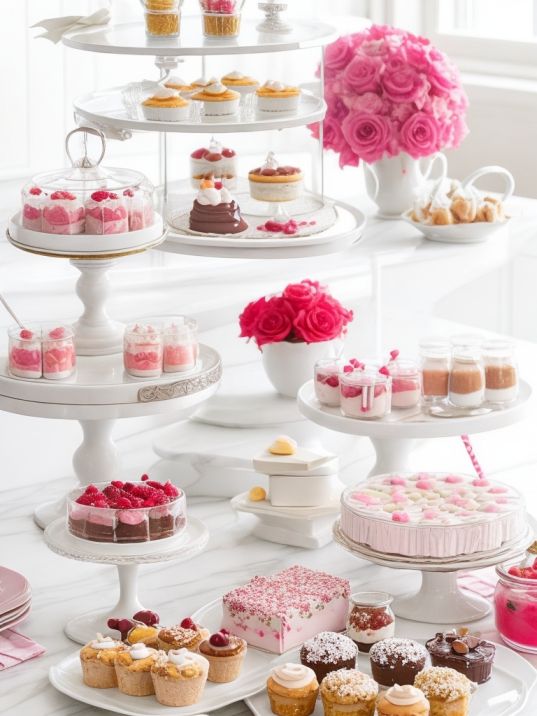 Create a small dessert table with cupcakes, cookies, and other sweet treats for guests to enjoy.
Product suggestion: Cake stands come in a wide variety of designs, styles, and materials to beautifully showcase cakes, cupcakes, desserts, and more. These cake stands are perfect for adding an elegant touch to any celebration, including naming ceremonies. Whether you prefer a classic and simple design or something more ornate and decorative, you can find the perfect cake stand to suit your taste and party theme.
9. Soft Lighting:
Opt for soft, warm lighting to create a cozy atmosphere. You can use fairy lights or string lights draped around the room.
Product suggestion: Gesto Led Fairy Lights are a popular and versatile lighting option for adding a magical and enchanting ambiance to various settings, including parties, weddings, festivals, and home decor. The lights are small and emit a soft, warm glow, creating a cozy and inviting atmosphere. They are available in various colors, lengths, and designs to suit different preferences and occasions.
10. Baby-themed Props:
Incorporate baby-themed props like rattles, pacifiers, baby shoes, or stuffed toys into the decoration for a cute and playful touch.
Product suggestion: A baby rattle is a classic and beloved toy designed specifically for infants and young babies. It consists of a handle with one or more small objects enclosed in a hollow chamber, creating a gentle rattling sound when shaken. Baby rattles are typically made from safe and non-toxic materials, ensuring they are suitable for the baby's age and development.
Also Checkout-
11. Family Tree Display: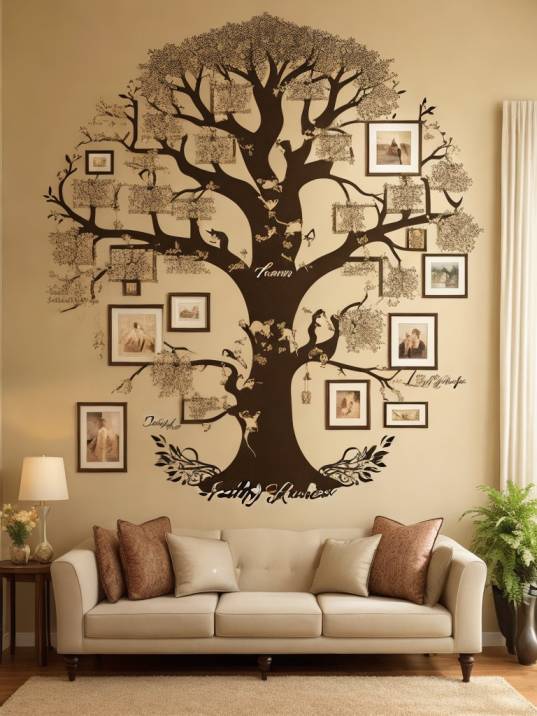 If you have a family tree, create a display showing the baby's position in the family and their relation to various family members.
Product suggestion: A Family Tree Wall Decal is a decorative wall art design that portrays a family tree with branches and leaves, often accompanied by spaces to add photos of family members. This decal is typically made of high-quality vinyl material and can be easily applied to a smooth surface, such as a wall in a living room, hallway, or bedroom.
12. Soft Fabrics: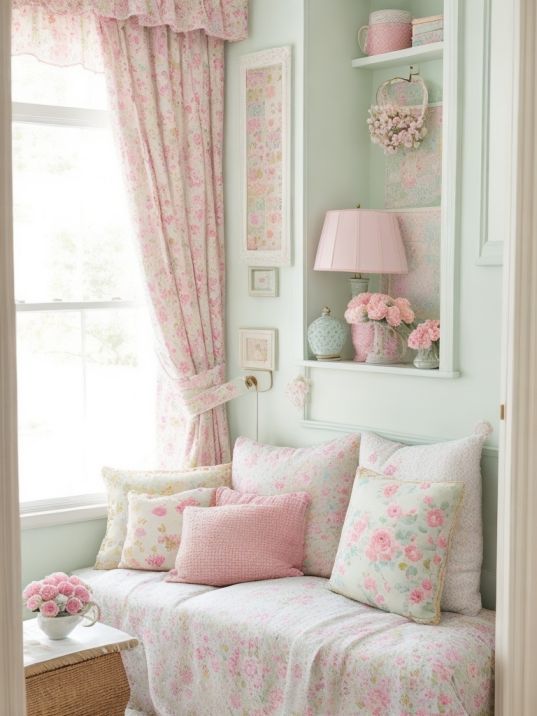 Use soft and elegant fabrics like tulle, lace, or satin to drape over furniture or hang as decorative curtains. These materials add a touch of elegance to the overall setting.
Product suggestion: A Tulle Fabric Roll is a versatile and popular material widely used for various decorative purposes. It is a lightweight, sheer, and fine net-like fabric that comes in the form of a continuous roll. Tulle fabric is commonly made from nylon, polyester, or rayon, which gives it its characteristic soft and airy texture.
13. Memory Jar:
Set up a memory jar where guests can write sweet messages, blessings, or wishes for the baby. Provide some small cards and pens for them to use.
Product suggestion: A Decorative Glass Jar is a charming and versatile home decor item that adds a touch of elegance and style to any space. These glass jars are often designed with intricate patterns, etchings, or embossments, making them visually appealing and suitable for various decorative purposes.
14. Personalized Onesies:
Decorate onesies with the baby's name or cute designs and hang them as part of the decoration. You can later use these onesies as keepsakes.
Product suggestion: Fabric paints for clothes are specially formulated paints designed to adhere to fabric surfaces, allowing individuals to customize and create unique designs on their clothing. These paints are available in various types, including acrylic, water-based, and heat-set fabric paints, each offering different characteristics and applications.
15. Baby Footprint Art:
Create a piece of art with the baby's footprints and frame it as a lovely memento of the occasion.
Product suggestion: A Baby Safe Ink Pad is a specially designed ink pad that is safe and non-toxic for use with babies and young children. It allows parents to capture precious moments by creating handprints or footprints of their little ones in a safe and mess-free manner.
16. Wishing Tree: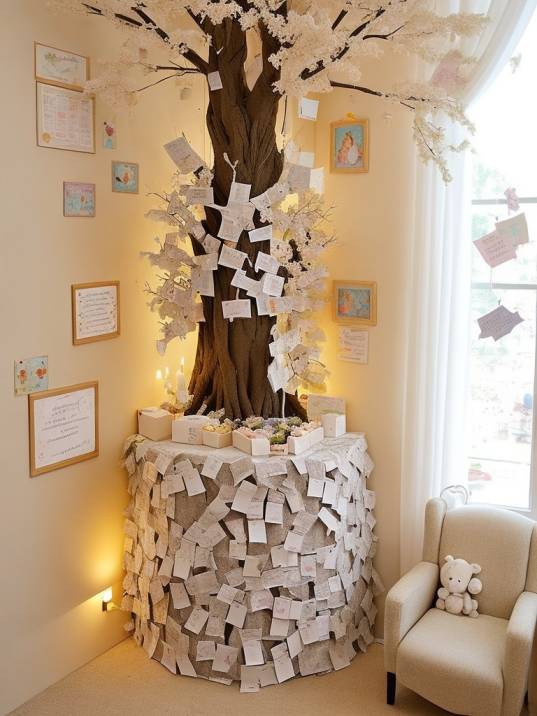 Create a wishing tree where guests can write their wishes for the baby on small tags or leaves and hang them on the branches.
Product suggestion: A Decorative Tree Branch is a versatile and natural decor element that brings the beauty of the outdoors indoors. These tree branches are often used as standalone decorative pieces or incorporated into various DIY projects and arrangements.
17. Baby-themed Tableware: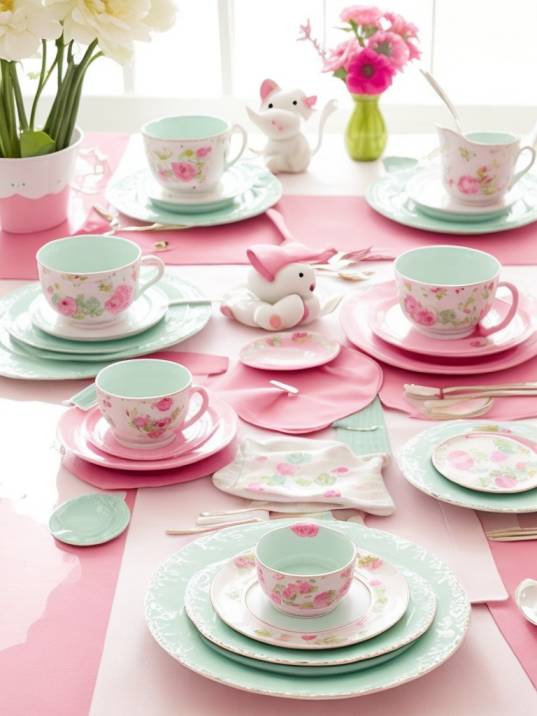 Use baby-themed plates, cups, and napkins for the refreshments area to add a cute and cohesive look to the event.
Product suggestion: Baby shower paper plates are essential party supplies designed specifically for baby shower celebrations. These plates are made from durable and disposable paper material, making them convenient for serving food and desserts during the event.
18. Thoughtful Party Favors and Thank You Gifts:
Show your appreciation to your guests with thoughtful party favors that they'll cherish. Personalized tokens of gratitude will make your loved ones feel truly special.
Product suggestion: Personalized keychains are custom-made keychains that can be engraved, embossed, or printed with names, initials, dates, or special messages, making them unique and meaningful keepsakes. These keychains serve both functional and sentimental purposes, adding a personal touch to everyday items.
19. Set the Ambiance with Lighting:
A warm and inviting ambiance is key to creating lasting memories. Utilize fairy lights, candles, or soft lamps to set the perfect mood for your naming ceremony.
Product suggestion: Fairy string lights are delicate and enchanting decorative lights that add a whimsical and magical ambiance to any space. These lights consist of small LED bulbs connected by a thin and flexible wire, resembling tiny stars or fairies scattered across a room or outdoor area.
FAQs (Frequently Asked Questions)
1. What is Indian style naming ceremony?
The Indian style naming ceremony, known as "Namkaran" or "Namakarana," is a significant event where a baby's name is formally chosen and announced. It is performed on the 11th, 21st, or 28th day after birth, involving rituals, blessings, and well-wishes from family and friends.
2. What is the name ceremony of baby boy?
The naming ceremony of a baby boy is called "Namkaran" in Hindu tradition. It is a sacred event where the baby's name is officially chosen and announced in the presence of family and friends, accompanied by blessings and rituals.
3. How do I host a naming ceremony?
To host a naming ceremony successfully, plan the event in advance, choose a suitable venue, decide on a theme and decorations, arrange for religious or cultural rituals, prepare a schedule of events, send out invitations, ensure necessary items for the ceremony, and seek assistance from family or friends.
4. What are the six items used for the naming ceremony?
In some Indian cultures, the six traditional items used in a naming ceremony (Namkaran) are gold, turmeric, kumkum, betel leaves, coins, and rice, symbolizing prosperity, health, good fortune, happiness, wealth, and abundance.
5. What is 7-day naming ceremony?
The 7-day naming ceremony is a traditional practice in some cultures, where the naming ceremony of a baby is performed on the seventh day after birth, considered an auspicious time for blessings and protection.
6. Who runs a naming ceremony?
The naming ceremony is usually conducted by a family elder, a priest, or a religious leader, performing rituals, prayers, and blessings during the ceremony.
7. What is the order of a naming ceremony?
The order of a naming ceremony can vary based on cultural and religious practices but may include welcome and introduction, lighting of the lamp, invocation of prayers, the announcement of the baby's name, blessings, sharing of stories, offering food, and expressing gratitude.
8. What is the good time for a naming ceremony?
The ideal time for a naming ceremony varies, but it is often performed on the 11th, 21st, or 28th day after the baby's birth, depending on cultural beliefs and family traditions.
9. How do you plan a simple naming ceremony?
To plan a simple naming ceremony, finalize the guest list, select a suitable venue, choose a straightforward theme, limit the number of rituals, opt for easy-to-prepare refreshments, create a warm ambiance, and focus on intimate connections with the guests.
10. Which is the best gift for a naming ceremony?
Thoughtful gifts for a naming ceremony include silver or gold accessories, personalized photo frames, baby clothes or blankets with the baby's name, and books with inspiring stories or blessings for the child's future.
11. What is a traditional naming ceremony?
A traditional naming ceremony refers to cultural and religious practices followed by a specific community or region to name a newborn, often involving rituals, prayers, and blessings from family and elders.
12. What are the two importance of a naming ceremony?
The two significant importance of a naming ceremony are establishing the baby's identity and sense of belonging to the family and community and invoking blessings and good wishes for the child's well-being and future.
Conclusion:
Embrace the joy and significance of a naming ceremony with these simple yet elegant decoration ideas for your home celebration. By infusing your personal touch and creativity, you can create an event that leaves a lasting impression on both your family and guests. May your naming ceremony be filled with love, happiness, and cherished memories to last a lifetime!